Monthly Newsletter 2021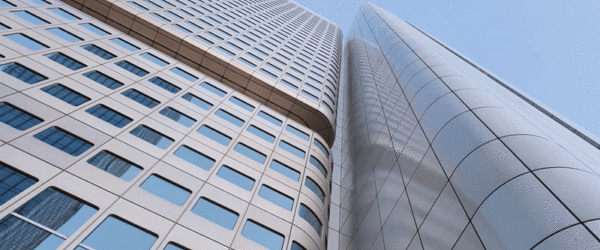 Welcome to our June Newsletter, which gives you details of the work we have been doing throughout the month.
We've had a number of exciting projects released to members recently, full details are below!
Members should also remember that the deadline for submissions to the AREF Investors' Award for Outstanding Achievement, and the new Research Award, have both been extended to the 15th July, see full details below.
We hope you are keeping safe and well!
Many of our news items are for members only so please create a login. This will also allow you to book on our events.
| | |
| --- | --- |
| | An update ahead of the summer holidays! from Paul Richards |

Engine and AREF join forces in new Proptech Partnership
The newly created partnership between the IA's FinTech accelerator, Engine, and AREF will explore how technology is shaping the future of real estate funds and seek to increase its adoption. This builds on the existing partnership between AREF and the Investment Association which saw the two join forces in March 2019.
| | |
| --- | --- |
| AREF Guidance for Investors : 'Questions to ask your Property Fund Manager' | |

AREF Award Submissions - deadline extended!
Calling all Fund Managers and Researchers! We have extended the deadline on both the 'Investors' Award for Outstanding Achievement' and 'The AREF Research Award' to the 15th July 2021.

Watch the first two AREF Pub-chat podcasts here! 'The Road to Recovery?'
Watch the first two podcasts and listen to industry experts discussing the 'financial implications' and the 'hotels' sector. Click to view full information, including the full line-up of speakers for all six podcasts - released each Friday throughout June and July. Proudly sponsored by RSM.

Don't get left behind! Check-out the AREF ESG 5 Year Roadmap
The Roadmap includes six short films on key themes which are set to impact the industry over the next 5 years. We have some fantastic ESG industry speakers on this. It's not to be missed! Sponsored by Sanne Group and in collaboration with Carbon Intelligence.
| | |
| --- | --- |
| Q1 2021 Property Fund Vision results | |

Don't miss the FutureGen Educational Series 2021 - gain some CPD hours!
'Real Estate - The Investor's Perspective' In this virtual series, we aim to provide a comprehensive overview of the role of the investment manager in an indirect real estate portfolio.
| | |
| --- | --- |
| Looking for volunteers to review 2020 Code of Practice Self-Certifications | |
| | |
| --- | --- |
| Property Investors' Voice - 7th July 2021 | |

'AREF Connect' - our digital networking solution
The next session is on 8th July - you can sign up through the link below or through our Events Calendar. This initiative offers all our members (including FutureGen and Investor Members) the opportunity to expand their network digitally through informal virtual 'meetings' of up to 6 people, held quarterly throughout 2021. AREF Connect is proudly sponsored by CMS UK.

Current Sponsorship Opportunities - June 2021
We currently have two fantastic sponsorship opportunities available to be sole sponsor of the AREF Annual Awards, and to sponsor the FutureGen whitepaper and launch event exploring how attitudes have changed to working from home during the pandemic.
| | |
| --- | --- |
| | See what's coming up on our Events Calendar! |
| | |
| --- | --- |
| Don't be left out of the index! | |
Upcoming Events
| | |
| --- | --- |
| Sign-up your new Graduates | |
| | |
| --- | --- |
| Our online events! | |
| | |
| --- | --- |
| | Join our LinkedIn Member Forum |
| | |
| --- | --- |
| Join the FutureGen Network | |
Committee Vacancies
We actively encourage all members to get involved with the association. Click to view the current vacancies on AREF committees
Committee Updates

23 Jun 2021
Corporate Governance Committee - Update
The Committee is working on: Guidance for Code of Practice compliance reviews and preparing the Code for 2021. Click for more info.
23 Jun 2021
Education & Training Committee - Update
The committee is working on: Delivering an events programme for 2021. Click for more info.
30 Jun 2021
ESG & Impact Investing Committee - Update
The Committee is working on ESG metrics reporting. Updates to AREF's Code. Social Impact Investing events. TCFD reporting requirements. Click for more info.
23 Jun 2021
FutureGen Committee - Update
The Committee continue to meet for 'FutureGen Connect' virtual networking and have released the Educational Series for 2021. Click for more info.
30 Jun 2021
Investor Committee - Update
Currently looking at: LGPS Pooling; ESG metrics; BREXIT; and secondary market trading. Also assisting AREF on a paper for investors. Click for more info.
26 May 2021
Public Policy Committee - Update
The Committee is looking at fund liquidity management, Brexit, and the Professional Investor Fund. Click for more info.
24 Jun 2021
Research & Information Committee - Update
The Committee is assessing MSCI's proposal to change the methodology for index calculations. Also it is commissioning a research project for 2020. Click for more info.
26 May 2021
Retail Funds Committee - Update
The Committee is currently leading AREF's response to FCA CP20/15 and considering whether indemnities should be permitted for property sales. Click for more info.
29 Mar 2021
Tax Committee - Update
The Committee is liaising with HMRC on draft guidance on NRCGT, and requirements the 'Making Tax Digital' initiative, as well as tax measures in the Spring Budget. Click ...
The Association of Real Estate Funds (AREF) is the body that represents the interests of its fund managers, those firms that advise and support them and the end-investors. For further information, please visit our website.