Overview
We are delighted to announce that the AREF Annual Dinner & Awards 2022 will be held at London's iconic The Savoy Hotel on Tuesday 27th September 2022. For full information please use the tabs above or below.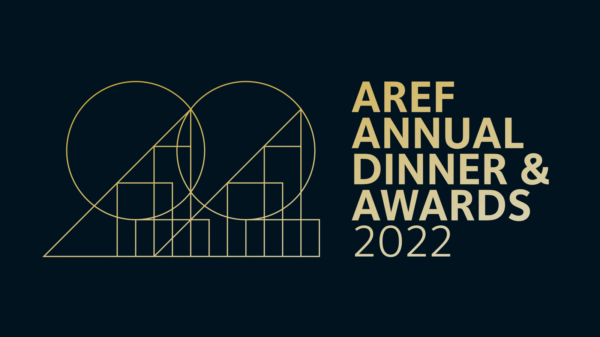 Tuesday 27th September 2022 - The Savoy, London
We are delighted to bring back The AREF Annual Dinner & Awards this year, which pre-pandemic, was one of the highlights in the real estate social calendar for over 20 years. Now, after three years, it's back!
The event presents an excellent opportunity to network for all our members, though spaces are limited so we do strongly advise booking early to avoid any disappointment.
The pre-dinner Champagne Drinks Reception and hosted bars will be held in the beautiful, double-height River Room, with a view over Embankment Gardens towards the Thames.
The Dinner and Awards Ceremony will be held in the main Lancaster Ballroom at The Savoy, one of the largest and most historic ballrooms in London.
Previously, the dinner has hosted a vast array of speakers and entertainers, including Nina Conti, Lord Sebastian Coe, Rory Bremner, Ian Hislop, mind-reader Graham Jolly and Lucy Porter. This year, following dinner and some wonderful entertainment in the Lancaster Ballroom, guests will be treated to live music as they join us for post-dinner drinks back in the River Room, where a cash bar will also be available.
Please note that members will need to log-in to book a table - you can
re-set your password here
).