AREF FutureGen Network*
Educational Series 2020
Event 1: Investment Management
Thursday 30th September 2020
This event is the first in a series of educational events, sponsored by Carey Olsen. Event 1 is focused on the principles of Fund Management and Portfolio Management. It will use case studies to illustrate how mandates are shaped by investment strategy and restrictions, as well as the impact of sector weightings on investment decisions.
*Future generation = staff in the first 10 years of their career / not in a senior management position
CONFIRMED SPEAKERS:
Compere - Rory Blazeby, Director, Fund Services at Ocorian
Phil Clark, Global Head of Real Assets Equity at Aegon Asset Management (Kames Capital)
Karen Fox, Fund Manager, Property at Kames Capital
DATE:
Thursday 30th September
TIME:
10:15 - 11:15am
WEBINAR DETAILS:
Call details will be sent to attendees ahead of the call
COST:
This webinar is FREE and open to all FutureGen staff from AREF Fund, Affiliate, Associate and Investor member firms (view our list of members here).
Open to trial/non-members for a fee of £25+VAT
SPONSORSHIP:
We are delighted to announce Carey Olsen are the sole sponsor for this series.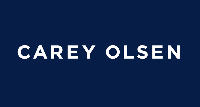 TO BOOK: