AREF FutureGen Network*
Educational Series 2020
Event 1: Investment Management
Wednesday 30th September 2020
We're delighted to invite you to the first, in our three part 2020 educational series bought to you by the AREF FutureGen committee. This year's series, 'The Bricks and Mortar of Real Estate' follows on from our successful first instalment in 2019 which focused on fund structuring and product development. Thanks to Carey Olsen who are this years sponsors.
The FutureGen network is targeted at young professionals in the first ten years of their careers in Real Estate and our objective is to provide an engaging educational and networking platform for the future leaders of our industry. In this virtual series, we aim to provide a comprehensive understanding of fund and portfolio management, what dictates strategy and an overview of the investment process. We're joined by a great selection of speakers and hope you're able to join us. To book your place and for more information, please see below.
*Future generation = staff in the first 10 years of their career / not in a senior management position
CONFIRMED SPEAKERS:
Intro- Rory Blazeby, Director, Fund Services at Ocorian
Moderator - Chris Griffin, Partner at Carey Olsen
Phil Clark, Global Head of Real Assets Equity at Aegon Asset Management (Kames Capital)
Karen Fox, Fund Manager, Property at Aegon Asset Management (Kames Capital)
DATE:
Wednesday 30th September
TIME:
10:15 - 11:15am
WEBINAR DETAILS:
Call details will be sent to attendees ahead of the call
SOCIAL MEDIA:
You can interact, ask questions and start discussions about this event through our FutureGen Members page on LinkedIn (click here to join), or via Twitter using the hashtag #AREFBricksMortar
COST:
This webinar is FREE and open to all FutureGen staff from AREF Fund, Affiliate, Associate and Investor member firms (view our list of members here).
Open to trial/non-members for a fee of £25+VAT
SPONSORSHIP:
We are delighted to announce Carey Olsen are the sole sponsor for this series.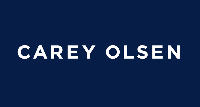 TO BOOK: