The aim of the AREF Management Committee is to best represent the membership collectively, and in a non-partisan way, in acting on behalf of the Board or making recommendations to it.

The obligation on the Board is to appoint senior industry figures as members of the Management Committee such that the Committee encompasses the best possible spread of fund types and the skills and experiences of individual members.

The Management Committee delegates specialist responsibilities to a number of Committees and Working Groups.
Management Committee Members: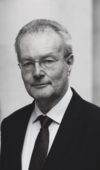 Paul Richards
CEO, AREF
Paul is the Managing Director of AREF. Before joining AREF in 2020, Paul was Head of the European Real Estate Boutique within Mercer's investment consulting business for almost 10 years, previously he was Head of Indirect Real Estate Investment and Global Managed Accounts at LaSalle Investment Management, where he was responsible for managing global portfolios of unlisted real estate funds for clients from Europe and Asia Pacific.
He has over 25 years of real estate experience in investment, corporate finance and research, and has advised investors, occupiers and venture capital companies on property portfolio strategy and on financial structuring, including PFI, senior and mezzanine debt and joint venture arrangements. His employers have included LaSalle Investment Management, Cushman & Wakefield and Henderson Investors.
Before coming into the world of real estate, Paul worked in marketing and market research. He originally studied Physiological Sciences at Lincoln College, Oxford and has a Master of Science in Real Estate from City University Business School, London, now Cass Business School.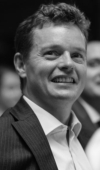 Christopher Austin
Head of Tax, Private Assets, Schroders
Christopher is an experienced tax advisor with over 20 years experience in the investment management industry. He has been at Schroders since April 2006 and has expertise in a wide range of international taxes. Before Schroders he was at Deloitte for 8 years where he qualified as a Chartered Accountant and Chartered Tax Adviser, working in the banking, investment management, and real estate sectors as well as a period working on tax policy.

Christopher's current focus is supporting the growth of the Private Assets business within Schroders through close working with the investment and product teams to meet investors' objectives and manage tax risks effectively, and providing tax due diligence and transaction support on acquisitions, both for the Schroders group and on behalf of investors.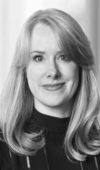 Emma Cullen
Chief Operating Officer, UK, Fiera Real Estate
Emma is the Chair of the AREF Corporate Governance Committee. She joined Fiera Real Estate, UK in 2007 and was appointed General Counsel before broadening her role to run the operational side of the business. Emma's remit includes oversight of regulation, risk and legal alongside the firm's digital transformation and integration of ESG across investment and business process. Prior to Fiera Real Estate, Emma qualified as a lawyer specialising in real estate investment management at the City firm, Frere Cholmeley Bischoff before moving to the niche real estate practice, Forsters LLP.
Emma was a member of the AREF Corporate Governance Committee for several years before taking the role of Chair in September 2020 and joining the AREF Management Committee.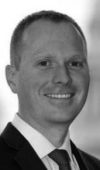 Anthony Doherty
Head of Real Estate Equity Solutions, LGIM
Anthony is Head of Real Estate Equity Solutions at L&G Real Assets. He leads a team responsible for delivering new business, new equity and quality client service for the Real Estate platform.
During his 4 years at Legal & General he has supported the drive into Real Assets, designing products for real estate, infrastructure and private credit, while re-structuring and capital raising for existing real estate equity products across the LGIM Real Assets platform.
Prior to joining LGIM Real Assets in 2015, Anthony spent 15 years at Schroders Investment Management, where he was Fund Manager of 12 pan-European accounts and 2 pooled funds representing £1.7bn AuM.
Anthony is a qualified Chartered Surveyor (MRICS) and member of the Investment Property Forum. He holds a CFA UK Investment Management Certificate and a 2:1 degree in Economics and Business.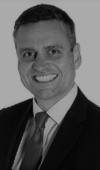 Guy Glover
Fund Manager, Columbia Threadneedle
Guy is the Chair of the Retail Funds Committee and sits on the AREF Management Committee.
He is a fund manager at Columbia Threadneedle. Prior to joining the group in 2004, Guy spent nine years at Wereldhave Property Corporation, where he was responsible for managing their UK portfolio.
Before this, he worked at Northampton Borough Council.
Guy graduated from the University of Reading with a BSc in Land Management and holds the RICS postgraduate diploma in Property Investment. He qualified as a Chartered Surveyor in 1994.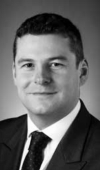 Dugal Hunt
Director, CBRE Global Investors
Dugal Hunt is a Director within the CBRE Global Investment Partners team with responsibility for client portfolio management and sourcing and undertaking due diligence on investment opportunities.
He has 14 years property industry experience and has 11 years of detailed knowledge and experience of investing in real estate funds in the UK and Continental Europe. In addition to underwriting new investment opportunities, Dugal has been able to use his industry contacts to actively source investments in existing funds on the secondary market. He has been successful in negotiating attractive entry pricing in a number secondary market transactions on behalf of clients of GIP.
Dugal joined CB Richard Ellis Investors in March 2004. Prior to this he has worked at Investment Property Databank on the Portfolio Analysis Service for 3.5 years. Dugal gathered valuable experience during his time at IPD, understanding and analysing portfolio performance statistics.
Dugal is a member of the investment property forum and he has been approved by the FCA to conduct investment business. He also holds the Chartered Financial Analyst designation. He is a graduate of University of Bristol with a degree in Geography.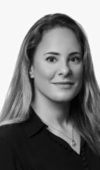 Katie Jowett
Fund Manager, La Salle Investment Management
Katie is the Chair of the AREF ESG & Social Impact Investing Committee.
Katie is a Fund Manager within LaSalle Global Partner Solutions, having joined the team in 2010. She holds a degree in Architecture from the University of Toronto, a MSc. in Real Estate from CASS Business School and the CFA Society of the UK, Investment Management Certificate.
As well as being Chair of the AREF ESG & Social Impact Investing Committee, she is also Chair of the Global Real Estate Sustainability Benchmark (GRESB) Advisory Committee and member of the United Nations Environment Programme Finance Initiative Property Working Group.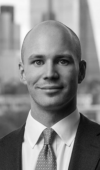 Tom Pinnell
Commercial Director, Langham Hall
Tom joined the Real Estate division of Langham Hall in July 2019. He works primarily with UK Real Estate managers in the setup and ongoing administration of various investment structures.
Prior to this, Tom worked at global fund administration firm Vistra.
Tom has a Bachelor's degree in Biology from Cardiff University, graduating in 2013, and is currently studying towards becoming a CAIA charterholder.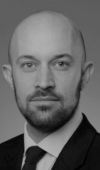 Tom Richardson
Fund Manager, Aegon Asset Management
Tom is Chair of AREF's Index Committee. Tom is a member of the Aegon Asset Management UK Indirect Property team with responsibility for managing various separate accounting mandates, developing new portfolio strategies, overseeing the team's fund-research effort and sourcing secondary market opportunities. Prior to his current role, Tom worked for Aberdeen Standard Investments for five years, where he was a senior investment manager with a focus on discretionary institutional separate account mandates investing into commercial and residential property in the UK and globally via property funds. He has been in the industry since 2004 and started with Aegon Asset Management in 2018. Tom has a BA (Hons) in Politics, Economics and Social Studies from Trinity College, Dublin, an MSc in Real Estate from the University of Reading and is a member of the Royal Institute of Chartered Surveyors (RICS)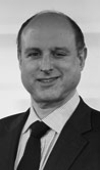 Anthony Shayle
Director, Real Estate, Excellion Capital
Anthony is Chair of AREF's Public Policy Committee. .
Anthony joined Excellion Capital in March 2023 as Director, Real Estate. Prior to joining Excellion he was a consultant for a boutique capital raiser and held a senior role in a Peer 2 Peer lending business. At UBS from 2009 to March 2020 was Head of Real Estate Debt EMEA and Portfolio Manager for UBS-PREMF where he was head of RE Debt-EMEA ex Switzerland This senior debt fund deployed its equity 1.4 times and as at September 2019 was showing an IRR at portfolio level of > 8%.
Anthony is both a Fellow of the Association of Chartered Certified Accountants and the Royal institution of Chartered Surveyors.
Darren Stolzenberg
Partner, CMS Cameron McKenna Nabarro Olswang LLP
Darren is Chair of the AREF Education & Training Committee. He is a Partner in CMS UK's Funds and Indirect Real Assets team. He is qualified in Australia and England, and has been practising law in London since 1999.
Darren has acted on a large and varied number of real assets transactions, often with an international element. He now focuses on structuring transactions through indirect vehicles such as companies, limited partnerships, unit trusts and offshore vehicles. He advises on UK and international fund establishments, joint ventures, corporatised asset sales and acquisitions and also advises investors looking to invest in UK, pan-European and global funds.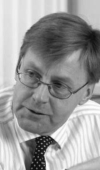 Ian Mason
Portfolio Manager, AEW Europe
Ian joined AEW in 2015. He was previously Fund Manager of Schroder's UK Property Fund between 2008-2013 where he focused on delivering a sustainable income steam from a blend of traditional and alternative sectors (healthcare, car show rooms, student accommodation).

Prior to Schroder's, Ian was at Blackrock where he devised strategies that focused on the needs of occupiers. Ian pioneered the use of indirects in a direct property strategy, together with investment in Alternatives (marinas, doctors' surgeries).

He is a past Chairman and is on the Board of AREF. He is a passionate advocate of listed and unlisted funds for long term savers, leading or participating in lobbying of government, HMRC and FCA.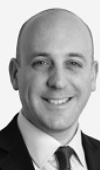 Mark Clacy-Jones
Head of Real Estate Strategy, Abrdn
Mark Clacy-Jones is Head of Real Estate Strategy at Abrdn, responsible for a small team producing, guiding and facilitating optimal fund level strategy across the global suite of Abrdn Real Estate funds. This role also focuses on understanding the performance drivers of funds and their risk levels. Prior to joining Standard Life Investments in January 2017, Mark spent 9 years at IPD, and subsequently MSCI, working in a range of global research roles including Head of Indices and ultimately Head of Applied Real Estate Research. Mark also had a brief spell setting up a Data & Analytics function for Knight Frank's Research Team just prior to joining SLI.
A former Chair of the Society of Property Researchers, Mark currently sits on advisory committees for AREF & MSCI, is Chair of the INREV ODCE Working Group and is periodically involved in initiatives with the IPF.
Mark holds a BA Economics from Leicester University and a MA Business & Management in Emerging Markets from Reading University.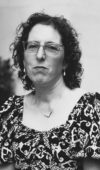 Jacqui Bungay
Policy Secretariat , AREF
Jacqui is AREF's Company Secretary and provides policy guidance and secretariat services to AREF's Board and Management Committee as well as many of AREF's committees and working groups.
Jacqui joined AREF in 2014 after working for over 25 years in fund compliance, client relationships and administration in the trustee and depositary sector.