The Association of Real Estate Funds is a not-for-profit trade association, based in the City of London.
Much of the association's activity is driven by the valuable work of our various committees within AREF. Each one reports into our Management Committee, responsible for steering the association, which in turn reports into the Board, the overall governing body for AREF.
As such, we benefit from the collective expertise and extensive experience of representatives from all our member firms, as well as professional investors and investment consultants.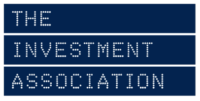 From April 2019, AREF extended its strategic partnership with the Investment Association, becoming a Special Member. This partnership materially enhances the resources available to both parties: for AREF, particularly regarding its policy and lobbying activities; for the IA, AREF becomes their centre of excellence in all things real estate.
Structure


The AREF Board
The Board is responsible for the strategic direction of the association. It consists of eight non-executives, one of which is the Chairman, and one executive director, the Chief Executive Officer for AREF.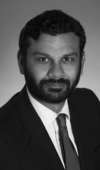 Adrian Benedict
Head of Real Estate Solutions, Fidelity
Adrian is the current Chair of the Association of Real Estate Funds, and previously Chaired the AREF Corporate Governance Committee.
Adrian currently holds the position of Head of Real Estate Solutions at Fidelity International. He is responsible for delivering new client solutions, innovation and overall business development activities. Adrian has been advising and working within the real estate industry for more than two decades.
Having originally trained as a Civil Engineer he qualified as a Chartered Accountant with PWC before joining UBS Investment Bank. During this latter role he specialised in providing M&A, IPO and debt advice for listed property companies across the globe. For the latter half of his career, Adrian has worked in real estate asset management roles covering capital raising, fund structuring and debt financing. He is a passionate advocate for real assets and the important role it can play as part of a long term savings solution but also how the industry can improve to deliver its benefits to a wider client audience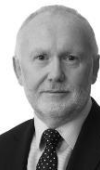 Kevin Aitchison
Head of Knight Frank Investment Management, Knight Frank Investment Management
Kevin is the Head of Knight Frank Investment Mangement and has over 25 years' experience in the UK real estate market. Before joining the business, he spent 11 years at ING Real Estate Investment Management (ING REIM), culminating in his appointment as CEO of the UK business in October 2008. During his time at ING he had extensive experience of the portfolio and fund management of both segregated accounts and collective investment schemes, acting on behalf of a variety of UK and overseas institutional clients. As CEO he took responsibility for the re-structuring of the ING REIM UK business, creating an enhanced focus on client service and performance.
Kevin is a member of the Investment Property Forum and in 2021 was awarded an MBE for his many years of service to GB Wheelchair Rugby and disabled people.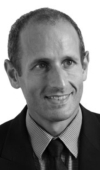 Paolo Alonzi
Group Finance Director and Chief Operating Officer, Sandstone Investment
Paolo is a qualified Chartered Accountant and is Group Finance Director and Chief Operating Officer at Sandstone Investment, a boutique investment firm focussed on the residential sector. Paolo previously held the position of Real Estate COO at abrdn plc. As a member of the executive team at Sandstone Paolo is responsible for leading the finance and operations functions across the business whilst also playing a key role in the development and delivery of the overall strategy for the business, including the development of a new REIT strategy focussed on the student sector. Whilst at abrdn, and as a member of the Real Estate leadership team, Paolo was responsible for providing strategic leadership and input at both business and product level whilst also being responsible for overseeing and managing the profitability of the real estate division. In his time at abrdn Paolo was heavily involved in and often lead on a number of high-profile initiatives including a wide range of product launches, the industry leading merger of two PAIFs, and the development of the firm's commercial real estate lending platform, as well as playing a key role in developing the firm's leading real estate ESG capability.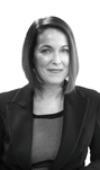 Anne Breen
Head of Investment Strategy (Real Estate), Abrdn
Anne's role is to lead the investment approach, process and strategy for the real estate business at Aberdeen Standard. This includes the creation of a Global Houseview to support real estate investment allocations relevant to all investor outcomes, as well as the development of the risk based tools and strategic insights to deliver a strong long term risk adjusted track record for clients. Anne chairs the global committees across the Real Estate business assessing fund strategic plans for investment, distributions and asset management.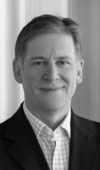 Edmund Craston
Independent Consultant
Edmund is an experienced real estate business leader with deep knowledge of management and of real estate and equity and debt capital markets, both public and private.
He was the Managing Director (and Partner) of Rockspring Property Investment Managers from 2009-2018, responsible for strategic direction and day to day operations, and was Senior Managing Director, Head of Fund Management and a member of the Senior Leadership team and Operational Board of PATRIZIA from 2018-2021. He has extensive experience of chairing and participating in Investment Committees and other key corporate and fund governance boards and committees, including ESG committees.
Before joining the real estate investment management industry he had a long career in investment banking, and he was European Head of Real Estate Investment Banking at both UBS Investment Bank and Lehman Brothers. There, and as an independent consultant following the Global Financial Crisis, he advised a wide range of companies and investors on capital raising, corporate finance strategy and M&A transactions from 1987-2009.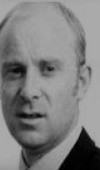 Alistair Dryer
Head of Europe , LaSalle Global Solutions at LaSalle Investment Management
Alistair is a head of Europe at LaSalle Global Solutions. He moved over from Aviva Investors in 2018, where he was Head of UK Capital GIRE and a Senior Fund Manager, responsible for a number of key client accounts. Alistair joined Aviva Investors in March 2009, previously having worked at ING Real Estate for nine years, firstly in the research team and then in the Multi-Manager team.

Alistair holds an LLB in Law and an MSc in Management and IT from the University of Leicester. In 2009 he completed the IPF Diploma. Alistair is also a member of the INREV Secondary Markets and Liquidity Committee.
Andrew Grigson
Executive Director, Business Development, PGIM
Andrew Grigson is an executive director at PGIM Real Estate. Based in London, Andrew is responsible for business development, capital raising and marketing PGIM Real Estate's global real estate products and services to UK institutional investors.
Prior to joining PGIM Real Estate in 2009, Andrew was a director of the UBS Global Asset Management UK Real Estate business, originally joining the team in 2004 as an asset manager but latterly handling investor relations for the UBS Triton Property Fund.
Earlier, Andrew spent 10 years with Jones Lang LaSalle / LaSalle Investment Management, working mostly on UK discretionary separate account mandates.
Andrew is a member nominated Trustee of the PGIM UK Retirement Savings Scheme and is also a Trustee of a London-based charity.
Andrew has over 26 years of real estate industry experience and is a member of the Royal Institution of Chartered Surveyors.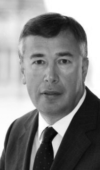 William Hill
Non Executive Director
William holds a number of positions, including, Chairman at Ediston Property Investment Company plc Board Member at Old Oak and Park Royal DC (OPDC) NED Mayfair Capital.
Prior to becoming a consultant in 2014, William joined Schroders in 1989 as a fund manager, Promoted in 1990 and then to head of property in 1991.
He has a BSc in Land Management from Reading University.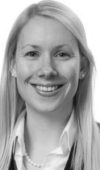 Rebecca Middleon
Fund Manager, DTZ Investors
Rebecca is a Fund Manager at DTZ Investors, managing investments in both listed and unlisted indirect real estate on both a discretionary and advisory basis for a range of clients. Rebecca has worked at DTZ Investors for 10 years and during this time, has been instrumental in lobbying fund managers and working with other investment managers in order to improve fund terms for investors, increase transparency and raise reporting standards. Rebecca was previously a member of the AREF Corporate Governance Committee, holding this position for two years.
Rebecca's core competencies are in the management of indirect property portfolios and she has a range of experience including:
Developing investment strategies for investors;
Implementation of investment strategy through sourcing, negotiating and underwriting new issuance and secondary market transactions;
Appraisal of investment managers;
Fund due diligence;
REITs and more liquid structures
Trading, redemptions and fund liquidations.
Professional Qualifications
Rebecca is a holder of the Investment Management Certificate (IMC January 2010)
Degrees
Rebecca has a BSc (Hons) Economics, University of Surrey (2009)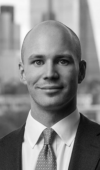 Tom Pinnell
Commercial Director, Langham Hall
Tom joined the Real Estate division of Langham Hall in July 2019. He works primarily with UK Real Estate managers in the setup and ongoing administration of various investment structures.
Prior to this, Tom worked at global fund administration firm Vistra.
Tom has a Bachelor's degree in Biology from Cardiff University, graduating in 2013, and is currently studying towards becoming a CAIA charterholder.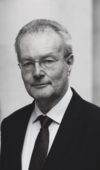 Paul Richards
CEO, AREF
Paul is the Managing Director of AREF. Before joining AREF in 2020, Paul was Head of the European Real Estate Boutique within Mercer's investment consulting business for almost 10 years, previously he was Head of Indirect Real Estate Investment and Global Managed Accounts at LaSalle Investment Management, where he was responsible for managing global portfolios of unlisted real estate funds for clients from Europe and Asia Pacific.
He has over 25 years of real estate experience in investment, corporate finance and research, and has advised investors, occupiers and venture capital companies on property portfolio strategy and on financial structuring, including PFI, senior and mezzanine debt and joint venture arrangements. His employers have included LaSalle Investment Management, Cushman & Wakefield and Henderson Investors.
Before coming into the world of real estate, Paul worked in marketing and market research. He originally studied Physiological Sciences at Lincoln College, Oxford and has a Master of Science in Real Estate from City University Business School, London, now Cass Business School.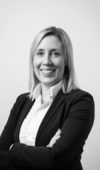 Lisa Sherriffs
Head of Legal (Real Estate, EMEA), Columbia Threadneedle Investments
Experienced Funds and Finance lawyer with over 19 years advising on transactions both in private practice and in-house. Most recently as Head of Legal, Real Estate at Columbia Threadneedle Investments advising on structuring, establishment and operation of real estate investment funds across EMEA. Covering all real estate sectors (including commercial retail, offices and logistics as well as residential), with a significant focus on the application, implementation and operation of ESG regulation in the real estate sector throughout EMEA. Prior to this current role, 12 years working in Banking law, advising on international finance transactions. In-house as Senior Legal Advisor in BLME, advising on all types of Islamic financing and bespoke structuring and documenting deals to meet individual client requirements and prior to BLME, as Senior Associate in the general banking team at Norton Rose Fulbright LLP focusing on real estate finance, syndicated facilities, Islamic finance and leveraged finance.