AREF's headquarters are based in the City of London. Our team, which includes investment and real estate professionals, sit in the same office as The Investment Association (of which AREF are a special member).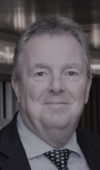 John Cartwright
Chief Executive, AREF
John Cartwright is Chief Executive of AREF, a post he has held since late 2009. His responsibilities are to represent and promote the interests of members, promote best practice in fund governance and ensure the smooth running of the association.
Prior to this, John was with PRUPIM for nearly 35 years in a variety of roles; latterly as Head of Institutional and Retail Funds and a member of PRUPIM's Board and Investment Committee. He has more than 20 years' experience of managing pooled and segregated accounts for both retail and institutional investors, and was a member of AREF's Management Committee for 5 years.
John is a Fellow of the RICS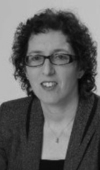 Jacqui Bungay
AREF Secretariat, AREF
Jacqui provides policy guidance and secretariat services to the AREF Board and AREF Management Committee as well as the following AREF Committees: Corporate Governance, ESG & Impact Investing, Investor, Public Affairs, Research and Information and Retails Funds. In addition, Jacqui monitors members' compliance with AREF's Code of Practice.
Jacqui joined AREF in 2014 after working for over 25 years in fund compliance, client relationships and administration at Natwest Trustee & Depositary Services.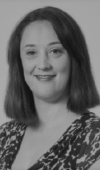 Sian Grinter
Head of Finance , AREF
Sian joined the AREF team in March 2018, previous to this she worked for Manulife Asset Manager, James Hambro and Partners and Goldman Sachs. Sian studies Business Manament at Oxford Brooks University.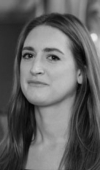 Eve Holloway
Marketing Executive, AREF
Eve helps with the administrative side of AREF, including running events, updating the website and marketing.
Eve previously worked for The Investment Association. She has worked in financial services since 2013.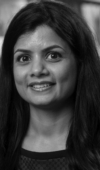 Anshita Joshi
Tax Advisor, AREF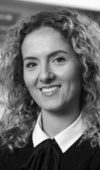 Mel Ozbay Ali
Administrator, AREF
Mel helps with the administrative side of AREF.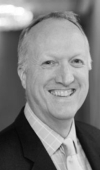 Ed Protheroe
Strategy Consultant, AREF
Ed Protheroe consults for and acts on behalf of AREF on several Board initiatives around communications, strategy and business development. He has over 30 years of experience in the fund management industry. Before founding Parkview Capital Limited in Feb 2017, he had a senior franchise management role as an Investment Director, co-Head of Equities Investment Specialists at M&G Investments and prior to that, he was Head of Real Estate Investment Specialists at M&G Real Estate. He has also been Head of Research at a boutique broker and a senior pan-European equities fund manager and unit trust board director at Aberdeen Asset Management. He started his career at Morgan Grenfell Asset Management.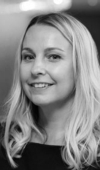 Clare Whyte
Marketing Manager, AREF
Clare is responsible for managing and developing AREF's marketing strategy.
Clare joined AREF in August 2012 and has over 20 years experience in the real estate industry, mainly in the Real Estate team at Aviva Investors in a variety of roles; latterly as Real Estate Marketing Manager. She also worked as a Technical Fund Assistant in the Property Team at Kames Capital on a short-term contract.