AREF's headquarters are based in the City of London. Our Executive Team, which includes investment and real estate professionals, sit in the same office as The Investment Association (of which AREF are a special member).
Executive Team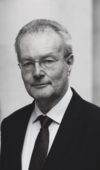 Paul Richards
CEO, AREF
Paul is the Managing Director of AREF. Before joining AREF in 2020, Paul was Head of the European Real Estate Boutique within Mercer's investment consulting business for almost 10 years, previously he was Head of Indirect Real Estate Investment and Global Managed Accounts at LaSalle Investment Management, where he was responsible for managing global portfolios of unlisted real estate funds for clients from Europe and Asia Pacific.
He has over 25 years of real estate experience in investment, corporate finance and research, and has advised investors, occupiers and venture capital companies on property portfolio strategy and on financial structuring, including PFI, senior and mezzanine debt and joint venture arrangements. His employers have included LaSalle Investment Management, Cushman & Wakefield and Henderson Investors.
Before coming into the world of real estate, Paul worked in marketing and market research. He originally studied Physiological Sciences at Lincoln College, Oxford and has a Master of Science in Real Estate from City University Business School, London, now Cass Business School.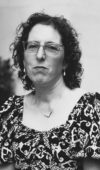 Jacqui Bungay
Policy Secretariat , AREF
Jacqui is AREF's Company Secretary and provides policy guidance and secretariat services to AREF's Board and Management Committee as well as many of AREF's committees and working groups.
Jacqui joined AREF in 2014 after working for over 25 years in fund compliance, client relationships and administration in the trustee and depositary sector.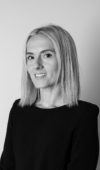 Mel Ali
PA to Paul Richards & AREF Team, AREF
Mel helps with the administrative side of AREF.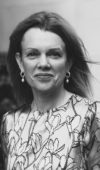 Rachel Portlock
Head of Research, AREF
Rachel joined the team in September 2022 as Policy Secretariat, working on a number of AREF committees and projects.
Previous to joining, Rachel worked as an independent investment management professional in real estate and prior to this she spent 11 years at Aviva Investors in the Real Estate Team as a Strategist and six years at Henderson Global Investors.
Rachel has taken on a number of projects for AREF over the last few years, including the End of Fund Life Project, the Fund Structures Report, the History of AREF and also worked on the Open Ended Fund Pricing Project, in conjunction with INREV.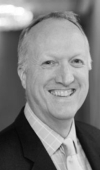 Ed Protheroe
Strategy Consultant, AREF
Ed consults for and acts on behalf of AREF on several Board initiatives around communications, strategy and business development. Before founding consulting firm Parkview Capital Ltd in Feb 2017, he had senior franchise and business management roles at M&G Investments and M&G Real Estate. He has also been Head of Research at a boutique broker and, previously, was an award-winning pan-European equities fund manager at Aberdeen Asset Management.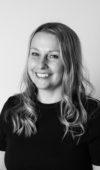 Clare Whyte
Head of Marketing & Events, AREF
Clare is responsible for all aspects of the planning, development and execution of the marketing strategy for AREF.
Clare leads on event management, liaising with committees and members to schedule, plan and deliver an effective events calendar for the association. She also has overall responsibility for brand, as well as the design, development and production of marketing across both digital and offline channels, including the website.
Awards

In 2021 the AREF Team won a Bronze Award at the Association Excellence Awards for 'Best Membership Support during Covid-19'