The AREF FutureGen Committee has been set-up to raise awareness and engagement with the next generation of real estate professionals in our member firms. The Committee aims to create events capturing topics of interest for the future generation* in Real Estate.

*Future generation = staff in the first 10 years of their career / not in a senior management position
Sponsored by Carey Olsen, we are delighted to announce details of our three part 2021 educational series bought to you by the AREF FutureGen committee.
This year's series, 'Real Estate: The Investor's Perspective' follows on from our previous two years of successful instalment. In this virtual series, we aim to provide a comprehensive overview of the role of the investment manager in an indirect real estate portfolio, from the beginning to the end of the process - including pitching to clients and agreeing a mandate, constructing a diversified portfolio and managing that portfolio once established. We are joined by a great selection of speakers and we do hope you are able to join us.
To view recordings of the events, along with other information please click here.
Event 1: Agreeing an Investment Management Agreement
Event 2: Investment Selection and Initial Deployment of Capital
Event 3: Ongoing Portfolio Management

This series is proudly sponsored by: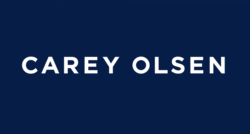 Last year the FutureGen Committee ran a survey to find out how working from home was affecting members of the FutureGen Network. This year, with lockdowns easing and a return to work on the horizon, we would like to find out how attitudes have changed over the past 12 months, and what the world of work could look like in the future.
25 June 21 - The survey is now closed.
The results of this survey will be published in a short whitepaper, put together by the AREF FutureGen committee, as a follow up to the previous paper
'Remote Working in a post-coronavirus environment'