Would you like to increase your visibility in the industry and promote your brand? If you do then we have a number of sponsorship opportunities available throughout the year.
Pipeline of sponsorship opportunities for 2020
February 2020 - 'Democratisation of Real Estate' - Tokenisation and other solutions
March 2020 - 3rd event in the ESG series - Joint with IPF
Summer 2020 - FutureGen Educational Series at Cass Business School (3 events)
June 2020 - AREF Summer Drinks Reception
Mid-2020 - Research paper: 'Capital Trends & Investor Makeup' (Past, Present & Future)
To discuss any of these further please contact Clare on cwhyte@aref.org.uk.
Sponsorship opportunities open now:
This is an opportunity to sponsor AREF's FutureGen Network Speed-networking & Shuffleboard Winter event, which this year, will be held in Burdock Bar at the Montcalm Hotel, Finsbury Square.
The event includes our highly popular non-compulsory 30 minute speed-networking session followed by drinks/cocktails and canapés.
The event is open and free to all those in the AREF FutureGen Network - a database of 500 next generation real estate professionals in our member firms. More details on the event can be found here.
Sole Sponsor - £3,000 + VAT.
What's included in the package?
We will display your company name/logo on all ongoing promotional material and correspondence for this event (including the event flyer, in email campaigns, on our website and in our monthly newsletter)
We will mention and tag your company in all tweets and posts on Twitter and LinkedIn about the event (pre-event, during the event and post-event).
We will mention your company name/logo in the post-event marketing.
Opportunity to give a short welcome at the event.
Opportunity to display a pop-up stand and other branding the event.
Opportunity to give out company literature and giveaways* at the event.
Up to 5 free places for your non-AREF member FutureGen clients to attend the event (valued at £25+VAT per person).
We are happy to discuss other alternatives. If you are interested in sponsoring this or any other event, please contact Clare: cwhyte@aref.org.uk
* To be agreed with AREF in advance (sponsor to cover full costs)
An excellent opportunity to be sole sponsor of the inaugural AREF webinar on investment in the Residential Sector.
As part of AREF's strategic initiative to become a hub for institutional investment in the Residential sector, we are hosting an interactive webinar titled 'Is Residential Becoming Mainstream?'
The webinar panel will discuss the development of residential as a mainstream property sector, exploring how and why different investors approach residential, in the UK and overseas. Moderated by Ian Mason of AEW, the panel will feature Jennifer Murray from Homes England, the public body that funds new affordable housing in England, Douglas Crawshaw of Willis Towers Watson and Ed Crocket of Aberdeen Standard Investments. We are also hoping to have a residential specialist from the US join the panel.
The event will be broadcast on 29 January 2020 and made public on the AREF website after the event. Soundbites from the webinar may also be used across all AREF social media platforms.
Sole sponsor - £2,000 +VAT
What's included in the package?
AREF will display your company name/logo on all ongoing promotional material and correspondence for this event (including email campaigns, on our website and in our newsletters).
AREF will mention and tag your company in all tweets and posts on Twitter and LinkedIn about the event (pre, during and post event).
AREF will mention your company name/logo in any post-event marketing.
Your company name/logo will be on the post-event recording - emailed to the whole of the AREF membership and posted onto the AREF website and social media channels.
Your company logo will be included on the slides for the webinar.
Opportunity to provide a quote to be used on the promotional materials*
We are happy to discuss other alternatives. If you are interested in sponsoring this or any other event, please contact Clare: cwhyte@aref.org.uk
* To be agreed with AREF in advance (sponsor to cover full costs)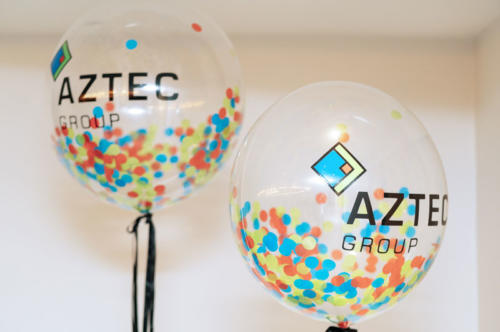 Previous sponsorship opportunities: