AREF FutureGen Network*
Educational Series 2020
Event 2: Acquisitions & Transactions
We're delighted to invite you to the second, in our three part 2020 educational series bought to you by the AREF FutureGen Committee. The series, 'The Bricks and Mortar of Real Estate', is designed to provide a deep dive into investment strategy, asset management and valuations. It follows on from our 2019 series which was focused on the structuring and formation of Real Estate funds. Thanks again to our sponsors Carey Olsen.
Part 2 of 3 will give a holistic view on the investment management and transaction process, looking at developing investment pipeline, the mechanics of an acquisition including the fundamentals of an investment committee and alignment with fund strategy. We're joined by a selection of great speakers and very much hope you will be able to join us. To book your place and for more information, please see below.
*Future generation = staff in the first 10 years of their career / not in a senior management position
CONFIRMED SPEAKERS:
Moderator: Andrew Boyce, Partner at Carey Olsen
Speaker: Robert Houston, Founder of St Bride's Managers and Independent chair of UBS REPM (Europe) Investment Committee
Speaker: Olivia Drew, Transaction Manager, RE-UK at UBS
DATE:
Tuesday 20th October 2020
TIME:
10:15 - 11:15am
WEBINAR DETAILS:
Call details will be sent to attendees ahead of the call
SOCIAL MEDIA:
You can interact, ask questions and start discussions about this event through our FutureGen Members page on LinkedIn (click here to join), or via Twitter using the hashtag #AREFBricksMortar
COST:
This webinar is FREE and open to all FutureGen staff from AREF Fund, Affiliate, Associate and Investor member firms (view our list of members here).
Open to trial/non-members for a fee of £25+VAT
This series is proudly sponsored by: Carey Olsen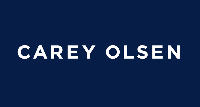 TO BOOK: