The AREF Annual Dinner & Awards 2020, our 22nd AREF Dinner, will be held at the iconic London venue 'The Guildhall' on Tuesday 22nd September 2020.
The event presents an excellent opportunity to network for fund managers and their clients, along with all the specialist advisors amoungst our Affiliate Members.
This year, in addition to the entertainment in the Great Hall, guests will be treated to live entertainment as they join us for post-dinner drinks in The Crypts, where a cash bar will be available.
This year we are asking AREF members to book their table online (full info here) and this can be paid via credit/debit card or by invoice.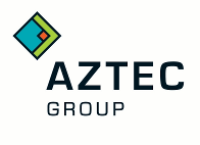 Proudly sponsored by: Aztec Group.
Click here for full information & to book a table online.
This year we are working with LandAid, the property industry's charity, to help raise money to help stop youth homelessness. If you would like to help with this very important cause, there is an optional donation at the time of booking your table.
We very much hope that you will be able to attend. If you have any queries, please do not hestitate to contact the AREF Events team, by emailing: info@aref.org.uk or calling us on 020 7269 4679.

Click for full information & to book a table online.