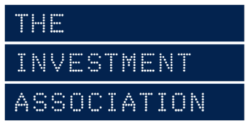 This weekend saw the largest set of votes to be counted this side of the next general election. The key results are:
The Conservatives won the Hartlepool by-election with a 16% swing and a new majority of nearly 7,000. The seat has been solidly Labour since it was formed in 1974.
The SNP gained one seat in the Scottish Parliament, leaving them one seat short of a majority. However the Scottish Green party picked up eight seats, giving pro-independence parties a comfortable majority in Holyrood.
In English local elections the Conservatives won 13 new councils and Labour lost eight, mostly in the North.
Labour won 11 the 13 mayoral elections, although Sadiq Khan's victory over Sean Bailey in London was narrower than predicted.
Clear support for Boris' brand of Conservatism
These elections are an extremely good set of results for the Conservative party, who have secured their hold on the previously 'red wall' areas of Northern England. The results are a clear indication that old political dividing lines between left and right are shattering, and the Tories' initial wins in Brexit-supporting areas at the 2019 general election was the start of a longer term trend rather than a blip.
The impact of this is potentially profound. If the voting pattern is sustained it makes it extremely difficult for Labour to win future general elections. It also means that the Conservatives' attention may now be more directed to Northern England: the pressure is already on for the party to make good on its promises to 'level up', and we are likely to see more on how they plan to do so in the Queen's Speech on Tuesday. It is being taken as a sign that the party is trusted to have a tangible impact in the North. In particular, policies championed by the re-elected Tees Valley mayor Ben Houchen such as saving the local airport are seen as a sign that the Conservatives will deliver for the area while Labour will take it for granted.
Finally, it cements Boris Johnson's support and position as a phenomenal campaigner across his party. Until the votes were counted there was media scrutiny and backbench mutterings about his focus and on payments for the redecoration of his flat; the narrative is now firmly focused on the success of the vaccine rollout and furlough's popularity. It has underlined his reputation as a vote winner, with mass appeal despite his privileged background.
Tricky times for Keir Starmer
By contrast, the results were an exceptionally bad set for Labour, with much of the blame being given to Keir Starmer himself. Losses across the North are being taken as a sign the London-based lawyer was not the right choice to rebuild the party's support in Brexit supporting areas, and supporters of Jeremy Corbyn were quick to point out that even under his leadership the party hung on to Hartlepool in 2019. It is currently not clear what strategy the party will set to try to rebuild support ahead of the next general election, or whether Starmer will still be in post to do so. Starmer's supporters point out that he has only just over a year to rebuild a shattered party, and that it is exceptionally difficult to cut through in a time of national crisis.
Starmer's response to the results was to launch an immediate, though somewhat shambolic, reshuffle. His initial apparent sacking of Angela Rayner as party chair and election coordinator on Sunday night was changed by Monday morning to give her an expanded role shadowing Michael Gove and responsible for the Future of Work. There appears to have been a battle over the weekend inside Labour HQ over whether firing the popular, Northern, working class MP was the right response to this set of results. The resulting silence from Starmer allowed Corbyn and Labour's left a free rein for critique. This provided a further setback from an already difficult position.
Starmer has also demoted the Shadow Chancellor Anneliese Dodds, who was seen to have struggled to make an impact in the role. Dodds is now party chair. She has been replaced by Rachel Reeves, a former bank of England economist seen as a centrist in the party. Reeves is a good communicator and media performer, and Labour will be hoping that she helps to bring more attention to their positions.
However Labour needs more than savvy media briefing to re-establish themselves. Losses across Northern England, and Scotland before it (though they have done well in Wales), suggest that the party is far from being seen as the natural home of working class voters. As the Conservatives have pursued an exceptionally interventionalist economic response to the pandemic, it is not immediately clear to many voters what the Labour party is for: expect serious soul searching from the party in the months ahead.
Independence debates for Scotland
The SNP had hoped to win an outright majority of seats in the Scottish Parliament, but just failed to do so after a tricky time for the party's leadership and tactical voting from those favouring the union. However, together with the pro-Independence Scottish Green Party, there is now a clear majority in Holyrood favouring a second referendum.
Whether these results give the mandate or legal backing for a second independence referendum will be long and bitterly debated. Immediately after the result, SNP leader Nicola Sturgeon told supporters that the Prime Minister would be 'picking a fight with the democratic will of the Scottish people' if he failed to allow a second vote, which she would like to call as early as next year. Boris Johnson however is showing no sign of backing down from his previous position that this will not be possible. In a bid to diffuse the immediate row, he has invited Sturgeon and the leaders of Wales and Northern Ireland to a summit to discuss how 'Team UK' can work together on shared challenges.
The way forwards is uncertain, but there are three potential outcomes to look for:
The Scottish government will push the UK government for the right to hold a referendum, but this is highly unlikely to be immediately granted. It is possible that the Scottish government will try to take the matter to the Supreme Court to decide on whether they have the legal right to call a referendum without the UK Government's support.
There are calls among some in the nationalist movement to hold a unilateral referendum without Westminster support, as Catalonia did in 2017. This is seen as unlikely, however: independence gained in a referendum that is not legally watertight would lead to numerous problems for the new state, not least in re-joining the EU, and would likely be boycotted by the unionist side.
An entirely new way forwards might be found after negotiation between the two sides. Neither government has yet commented in detail on what this might be for fear of distracting from their core aim of holding or preventing a referendum, but it could include establishing a Royal Commission or Citizens Assembly on the future of the union. These options would be unlikely to satisfy the SNP, but would aim to buy the Westminster government time and to shift the debate.
It is worth noting that the current pressure on this debate is deeply connected to the Scottish and UK leadership: Nicola Sturgeon has won high levels of personal trust and support even from voters who do not automatically favour independence (the fact that Alex Salmon's new Alba party failed to win a single seat suggests that the rift between the pair has not harmed Sturgeon's standing). Conversely Boris Johnson is deeply unpopular in Scotland. Should either of these positions change, so too will the independence debate.
Implications for investment management
Scottish independence will be a prominent issue for some time, and as an industry with a strong Scottish heritage and footprint this will be of particular interest to us. The IA will be watching progress here closely, and members with a particular interest on this topic should contact Hannah Marwood (Hannah.marwood@theia.org) for details.
Policy and political focus is likely to shift to the perceived needs of 'red wall' voters as both main UK parties seek to cement or regain support here. It may therefore be helpful to underline the industry's activity in these areas, for instance through investment in infrastructure.
Investment management's role, particular in relation to stewardship, is well known to the new Shadow Chancellor Rachel Reeves from her time as chair of the BEIS select committee. We will now be seeking to ensure that she and her team is fully aware of the industry's wider activity and impact.