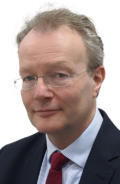 I hope everyone remains well.
It feels as if there is less to report on this month. I hesitate to say that things have settled down, but we appear to have at least reached a pause for breath after a few weeks of intense activity. The immediate themes remain the same: valuation uncertainty, fund suspensions, tenants and rents.
Valuation uncertainty remains in place across most of the market but is starting to be lifted on some restricted property types. The RICS has put in place a weekly Material Valuation Uncertainty Leaders Forum, to which I am regularly invited. The Forum assesses material valuation uncertainty against explicit agreed criteria and develops a consensus opinion on markets where reporting material valuation uncertainty may no longer be appropriate. This is a high-level opinion and cannot take into account lower-level factors applying to specific assets, regions or sub-markets.
Suspensions of open-ended funds remain in place. Discussions are being had around how we unsuspend when we get to that point.
Members are in intensive discussion with their tenants around rental payments, giving support where necessary. Discussions are taking place with Government around policies to try and ensure that both tenants and landlords are treated fairly, especially in the light of the fact that the majority of the capital managed by property fund managers belongs to pension savers and charities. These discussions are gaining traction, with press coverage and response from Government being favourable. We are all looking towards what happens at the June quarter day, especially in the light of the prospective reopening of non-essential retail in mid-June.
One new theme has emerged related to rent collection: accounting policies around the ability to treat demanded but unpaid rent as a bad debt and the link to distribution policies of individual funds. Members have received conflicting advice from their auditors and even from different members of their own accounting teams, so some clarity is needed. AREF is establishing a working group, for which a number of members have volunteered, with a view to opening a dialogue with the accounting bodies.
During June I will be working with the team, the Management Committee and the Board to revisit and refocus AREF's priorities in the light of the COVID-19-driven changes to the market and to our working practices. We will also be revisiting the longer term themes which I mentioned last month (Brexit, Diversity & Inclusion, Liquidity, Impact and Technology) to make sure that AREF's resources and actions remain properly focussed.
Interviews for the new Chair are underway, with some strong candidates. We should be able to make an announcement by the end of June.
Lastly, I've been asked to do a little housekeeping with regard to the Index.
The Research & Information Committee has noted that this quarter there had been an increase in the number of late data submissions for the Index and a significant increase in late sign-offs. At the end of Q1 there were 25 sign-offs that were over one day late.
Clearly times are challenging, but a challenge that we do not want to create for ourselves is that MSCI cannot include funds in the Index which have not signed-off their data. In future MSCI are going to give a clear deadline for sign-offs when they are sent to fund managers. MSCI have provided the following dates for the Q2 index.

Again, thank you to everybody (membership, IA, AREF team) for your continued support and to those member who completed the recent survey.
Best wishes
Paul