The dress code will be business attire.

Ticket costs:
Tickets for 2019 are priced as follows:
Individual ticket - £185 plus VAT
Table of 10 - £1,850 plus VAT
Table of 12 - £2,220 plus VAT
To book please email Sarah Broadway on sbroadway@aref.org.uk.
Sponsor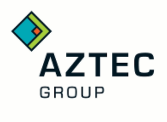 AREF Annual Awards:

View more information on the AREF awards and pictures from previous dinners

The AREF Annual Dinner & Awards 2019 will be held on Tuesday 24th September 2019 at the beautiful victorian hall, 8 Northumberland Avenue, WC2N 5BY.