We are absolutely delighted to invite you to our first face-to-face event since the beginning of the Pandemic.
In partnership with Aztec Group, this event will be launching our new report shining a light on the operational side of our industry and provides an opportunity to learn how real estate leaders are investing for future success. This event will offer our members a chance to network over breakfast, as well as take part in the interactive panel discussion.
The event will be held in the c.3000 sq.ft. air conditioned 'George V Hall' at the Bloomsbury Hotel in London's West End. This stunning room is situated on the ground floor, with 18ft high ceilings and large windows that flood the room with natural light.
After breakfast and networking, the author of our soon to be launched report, David Butcher, will discuss some of the key themes from the research. We will be exploring current and future challenges faced by operational leaders and what we can expect tomorrow's operating models to look like.
This will be followed by a lively panel discussion with industry experts who contributed to the research.
Speakers include:
Moderator & Speaker: David Butcher, Managing Director of consultancy Communications and Content (author of the Paper)
Panellist: Paolo Alonzi, Head of Real Estate Business Management, Operations, Finance & Structuring, abrdn plc (formerly Aberdeen Standard Investments)
Panellist: Adrian Benedict, Head of Real Estate Solutions, Fidelity International
Panellist: Paul Conroy, Group Head of Real Assets, Aztec Group
Panellist: Emma Cullen, Chief Operating Officer, UK, Fiera Real Estate
Date:
Thursday 21st October 2021
Venue:
The Bloomsbury Hotel
16-22 Great Russell Street
London, WC1B 3NN
(Closest Underground Station: Tottenham Court Road)
Timings:
08.00 - 09.00hrs Breakfast and networking
09.00 - 10.00hrs Seminar
10.00 - 10.30hrs Networking
10.30hrs Ends
Cost:
Members:
This event is FREE and open to all staff from AREF Fund, Affiliate, Associate and Investor member firms (view our list of members here). N.B. This event is open to all our Future Generation network*
To Book:

We take your safety seriously - Coronavirus & social distancing:
The venue: The George V Grade II listed Ballroom at the Bloomsbury is of a significant size (circa 2900 sq ft) with 18ft high ceilings and large windows that flood the room with natural light. The room is situated on the ground floor and therefore requires no lifts to reach it, although there are a few stairs at the entrance of the hotel. The fully air conditioned room has recently gone through a meticulous refurbishment and has been restored to its pre-war elegance.
A desk for the badges will be in the main room, to prevent any build up in the entrance hall of the hotel.
A breakfast buffet will be served during the networking session and we would ask all guests to please keep social distancing in mind.
During the event, chairs will be spaced further apart than usual.
We would encourage all guests to take a lateral flow test before the event and please do not attend if you are showing any Coronavirus related symptoms.
Masks can be worn at your own discretion, they are not a legal requirement at present.
We will be in touch via email if the event is cancelled due to lockdown or tightening of restrictions.
Please note: Anyone attending this event does so at their own risk and neither AREF nor the Hotel shall be held liable for any health issues related to COVD-19 arising following attendance of this event.
We will regularly review the situation as the event approaches and make any revisions in line with Government guidelines.
In partnership with: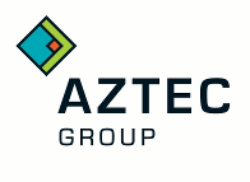 *Future generation = staff in the first 10 years of their career / not in a senior management position