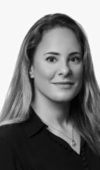 Katie Mitzschke
Fund Manager, La Salle Investment Management
Katie is the Chair of the AREF ESG & Social Impact Investing Committee.
Katie is a Fund Manager within LaSalle Global Partner Solutions, having joined the team in 2010. She holds a degree in Architecture from the University of Toronto, a MSc. in Real Estate from CASS Business School and the CFA Society of the UK, Investment Management Certificate.
As well as being Chair of the AREF ESG & Social Impact Investing Committee, she is also Chair of the Global Real Estate Sustainability Benchmark (GRESB) Advisory Committee and member of the United Nations Environment Programme Finance Initiative Property Working Group.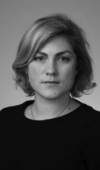 Lucy Auden
Head of ESG, Savills Investment Management
Lucy joined Savills Investment Management in April 2012 and has a background in Investor Relations with a focus on ESG issues. In 2018 Lucy became Head of ESG and works with global fund teams to develop and implement ESG strategies.
Lucy is a member of Chartered Institute of Securities and Investments, the INREV UK Young Professionals Working Group and the EU H2020 Carbon Risk Real Estate Monitor (CRREM) project to improve energy efficiency and to decarbonize the building sector by 2050.
Lucy is currently studying for an MSc in Environment and Sustainable Development at the Bartlett, UCL.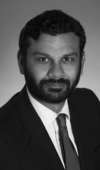 Adrian Benedict
Investment Director, European Real Estate, Fidelity
Adrian is the Chair of the AREF Corporate Governance Committee.
Adrian is Investment Director at Fidelity responsible for real estate capital markets and development of new client solutions. He has 20 years experience of advising on and structuring real estate solutions, having previously worked at Invista Real Estate, UBS Investment Bank and PwC. During his career he has been responsible for the launch of several listed property vehicles, the origination and structuring of senior and junior debt as well as the launch of both domestic and international property strategies. During his time at UBS, Adrian specialised in Real Estate Corporate Finance advising major listed companies on M&A, financing, IPOs and Credit Ratings.

Adrian joined Fidelity in 2008 and is part of the Senior Management team. He holds a MEng in Civil Engineering, is a qualified Chartered Accountant (ICAEW) and an FSA approved person. He is also a member of the IPF's Residential Special Interest Group
Nicholas Buckland
Senior Asset Manager, Columbia Threadneedle
Nick joined Columbia Threadneedle Investments in 2004. He is a Director and senior Asset Manager, with over 20 years in the industry. He works across the Threadneedle Property Unit Trust and the Zurich Assurance Life Funds and chairs the Columbia Threadneedle property ESG Steering Committee, with the responsibility for advising on all matters relating to responsible investing in real estate.
Before joining the company, Nick was an Asset Manager at Green Property for five years. Nick is a member of the Royal Institution of Chartered Surveyors and holds a BSc (hons) degree in Land Management from The University of Portsmouth.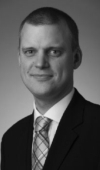 Dan Grandage
Head of ESG, Real Estate, Aberdeen Standard Investment
Dan Grandage is Head of ESG, Real Estate at Aberdeen Standard Investments. Dan supports Aberdeen Standard's global real estate investment division to protect and enhance investment performance through integrating ESG in all elements of the investment process. Dan represents Aberdeen on the AREF, INREV, British Property Federation, Better Building Partnership and the Global Real Estate Sustainability Benchmark (GRESB) sustainability and property committees.
Dan joined Aberdeen Standard Investments in 2013 from WSP Group where he had responsibility for the Sustainable Real Estate team delivering practical sustainability and cost saving solutions for investors such as Standard Life Investment, Legal & General and GE Capital. Prior to that, Dan worked for RPS Consultants with a focus on the environmental management of corporate mergers and acquisitions.
Dan graduated with a BSc in Environmental Geology from Sheffield University, and holds an MSc from Manchester University in Urban Geoscience.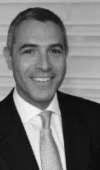 David Hirst
Head of Operations, Global Real Estate UK (GRE-UK) Director, UBS Global Asset Manager
David is Head of Operations for Global Real Estate – UK. His responsibilities include fund structuring, product management and central supplier relations. He has performed this role since July 2009.
David joined UBS Global Asset Management in January 2006 as legal counsel for Global Real Estate – Continental Europe, helping to establish UBS's Luxembourg real estate funds and advising on transactions throughout Continental Europe.
Before joining UBS, David specialised in commercial property transactions at Berwin Leighton Paisner (2001– 2005). David's acquisition and disposals experience included acting for Tesco on new store acquisitions as well as a secondment to British Land. Prior to joining Berwin Leighton Paisner, David worked as a trainee solicitor in London with Eversheds (1999–2001).
David got a BA (Hons) and Post Graduate Diploma in Law at Leeds University.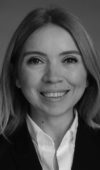 Mina Janeska
Asset Manager, UK Real Estate , Fidelity International
Mina joined Fidelity in early 2018 to support the growth of the Fidelity UK Real Estate Fund. She is an Asset Manager with over 14 year in UK real estate investment. Mina works on the Fidelity UK Real Estate Fund covering strategic positioning, hands-on asset management through re-gearing, refurbishment and redevelopment with focus on integration of ESG considerations across the investment approach. She also works closely with the Fidelity's ESG team on a number of projects including Principles for Responsible Investing (PRI) reporting and support on Task Force on Climate-related Financial Disclosures (TCFD) implementation.
Before joining Fidelity, Mina was an Asset Manager at Cording Real Estate Group for 2.5 years. Mina is a member of the Royal Institution of Chartered Surveyors and holds a BSc (Hons) in Estate Management from University of Westminster, an MSc in Cognitive and Decision Sciences from UCL, and the CFA Society of the UK, Investment Management Certificate.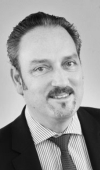 Chris Jones
Managing Director, PfP Capital
Chris is Managing Director and a co-founder of PfP Capital, a specialist residential led real estate fund and asset management business. Chris is also a trustee on the Places for People Retirement Benefits Pension scheme.
Chris has 23 years' experience within real estate finance specialising in investment, tax, treasury and financial management. As the director of the tax, treasury and financial services functions at property developer and regeneration specialist, Places for People, Chris has raised nearly £2 billion of funding from the UK and overseas financial markets.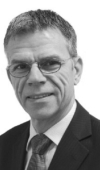 Andy Szyman
Head of Sustainability, BMO Real Estate
Andy is Head of Sustainability at BMO Real Estate Partners and leads on the company's responsible property investment strategy.
Born in Manchester, he gained extensive experience in building construction, refurbishment and property management with ICI, British Railways and Sun Alliance Insurance Group. In 1996, with Royal & Sun Alliance Investments, he assumed responsibility for property compliance matters - developing, implementing, and co-ordinating policy and strategy on a wide range of issues including health and safety, property insurance and environmental issues. Through a series of subsequent mergers and acquisitions, he has continued to pursue the ESG agenda.
A former co-chair of the UNEPFI Property Working Group, Andy is a member of the Royal Institution of Chartered Surveyors and the Institute of Safety & Health.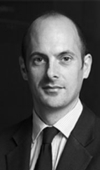 Mike Toft
Executive Director, Lothbury Investment Management
Michael Toft has worked in the property investment industry for 15 years, and has spent 10 of them with the Lothbury Investment Management team. He is the fund manager for the Secure Income Fund and currently oversees any purchases and disposals across the LIM funds, including the production of relevant investment recommendations. Overseeing the asset management function to maximise the returns from the funds also forms part of his remit.

Michael is a Director of Lothbury Investment Management. He is a Member of the Royal Institution of Chartered Surveyors and holds an honours degree in Land Economy from Aberdeen University.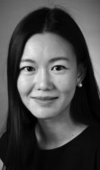 Ann Xu
Associate, CBRE Global Investors
Ann joined CBRE Global Investors in 2016 and splits her time across the CBRE UK Property PAIF and CBRE UK Affordable Housing Fund. Her role includes fund management, transactions, asset management and ESG/ Impact reporting. Prior to this, Ann was on the graduate training program at Savills.
Ann is a chartered surveyor and holds a Bachelor of Arts in Land Economy from Cambridge University.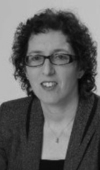 Jacqui Bungay
AREF Secretariat, AREF
Jacqui provides policy guidance and secretariat services to the AREF Board and AREF Management Committee as well as the following AREF Committees: Corporate Governance, ESG & Impact Investing, Investor, Public Affairs, Research and Information and Retails Funds. In addition, Jacqui monitors members' compliance with AREF's Code of Practice.
Jacqui joined AREF in 2014 after working for over 25 years in fund compliance, client relationships and administration at Natwest Trustee & Depositary Services.