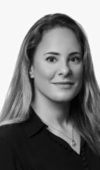 Katie Jowett
Fund Manager, La Salle Investment Management
Katie is the Chair of the AREF ESG & Social Impact Investing Committee.
Katie is a Fund Manager within LaSalle Global Partner Solutions, having joined the team in 2010. She holds a degree in Architecture from the University of Toronto, a MSc. in Real Estate from CASS Business School and the CFA Society of the UK, Investment Management Certificate.
As well as being Chair of the AREF ESG & Social Impact Investing Committee, she is also Chair of the Global Real Estate Sustainability Benchmark (GRESB) Advisory Committee and member of the United Nations Environment Programme Finance Initiative Property Working Group.
Nicholas Buckland
Senior Asset Manager, Columbia Threadneedle
Nick joined Columbia Threadneedle Investments in 2004. He is a Director and senior Asset Manager, with over 20 years in the industry. He works across the Threadneedle Property Unit Trust and the Zurich Assurance Life Funds and chairs the Columbia Threadneedle property ESG Steering Committee, with the responsibility for advising on all matters relating to responsible investing in real estate.
Before joining the company, Nick was an Asset Manager at Green Property for five years. Nick is a member of the Royal Institution of Chartered Surveyors and holds a BSc (hons) degree in Land Management from The University of Portsmouth.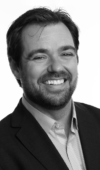 Sam Carson
CBRE UK
Sam is the Head of Sustainability in CBRE's Valuations and Advisory Services team, appointed to integrate ESG metrics into property valuations. He works with CBRE's valuations clients to understand the implications of ESG risks, as well as support market analysis of the impact of sustainability on asset value. He is particularly passionate about how to promote engagement between stakeholders across the property lifecycle to decarbonise buildings.
Previously Sam was Director of Sustainability at Carbon Intelligence (formerly Carbon Credentials), advising real estate clients on the integration of ESG within property portfolios. During this time, he engaged widely across the real estate industry including sitting on the GRESB European Benchmark Committee, UKGBC Future Leadership Forum Advisory Board and BBP REEB Benchmark Committee. He also supported the UKGBC's Advancing Net Zero programme by participating in the Net Zero Carbon Task Group, Energy Performance in Offices Task Group, Renewable Energy Procurement and Offsetting Task Group and as a co-author of their "Scope 3 Guide for Commercial Real Estate".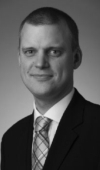 Dan Grandage
Head of ESG, Real Estate, Abrdn
Dan Grandage is Head of ESG, Real Estate at Abrdn. Dan supports Aberdeen Standard's global real estate investment division to protect and enhance investment performance through integrating ESG in all elements of the investment process. Dan represents Aberdeen on the AREF, INREV, British Property Federation, Better Building Partnership and the Global Real Estate Sustainability Benchmark (GRESB) sustainability and property committees.
Dan joined Aberdeen Standard Investments in 2013 from WSP Group where he had responsibility for the Sustainable Real Estate team delivering practical sustainability and cost saving solutions for investors such as Standard Life Investment, Legal & General and GE Capital. Prior to that, Dan worked for RPS Consultants with a focus on the environmental management of corporate mergers and acquisitions.
Dan graduated with a BSc in Environmental Geology from Sheffield University, and holds an MSc from Manchester University in Urban Geoscience.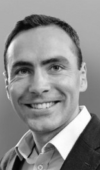 Jonathan Hale
ESG and Sustainability Director, BNP Paribas Real Estate
Jonathan has extensive experience in the field of sustainability and leads the ESG and Sustainability advisory services team within the BNP Paribas Real Estate UK division of Property Management. His day job involves guiding clients (from C-suite to asset level) on ESG risks & opportunities, coordination of corporate reporting such as GRESB, UNPRI and EPRA sBPR, supporting clients understand how to make progress on Net Zero and in aligning with TCFD requirements.
Jonathan also oversees the centralised service line delivery of ESG related projects geared at driving sustainability performance across our client base. These projects cover portfolio and asset level technical assessments such as sourcing property utilities efficiency opportunities (energy, water, waste & health & wellbeing) as well as due diligence assessments to understand the steps towards guiding our landlords on steps to reaching Net Zero on both a portfolio and individual asset basis. The BNPPRE sustainability team function also supports client requests for assessments to review the most appropriate approach to incorporating themes, certification and reviews associated with health & wellbeing, social value, biodiversity net gain, green travel plans and sustainability building certification.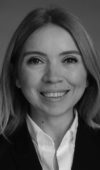 Mina Janeska
Asset Manager, UK Real Estate , Fidelity International
Mina joined Fidelity in early 2018 to support the growth of the Fidelity UK Real Estate Fund. She is an Asset Manager with over 14 year in UK real estate investment. Mina works on the Fidelity UK Real Estate Fund covering strategic positioning, hands-on asset management through re-gearing, refurbishment and redevelopment with focus on integration of ESG considerations across the investment approach. She also works closely with the Fidelity's ESG team on a number of projects including Principles for Responsible Investing (PRI) reporting and support on Task Force on Climate-related Financial Disclosures (TCFD) implementation.
Before joining Fidelity, Mina was an Asset Manager at Cording Real Estate Group for 2.5 years. Mina is a member of the Royal Institution of Chartered Surveyors and holds a BSc (Hons) in Estate Management from University of Westminster, an MSc in Cognitive and Decision Sciences from UCL, and the CFA Society of the UK, Investment Management Certificate.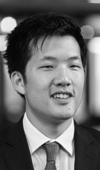 Stanley Kwong
Associate Director, ESG Origination and Impact, Real Assets, Aviva Investors
Stanley leads ESG origination and impact investment strategy for Aviva Investor's Real Assets platform, advising investment teams across infrastructure, private debt, and real estate. He also leads the structuring and execution of best-in class green, sustainable or transition financing impact strategies. Stanley is the ESG representative on Investment Committees and Chairs the ESG Origination Forum.
Stanley previously worked in the UK Government and Parliament as an environment and energy specialist, advising MPs on green financing in major infrastructure projects. He has also supported sustainable development programmes for the UN and Hong Kong Legislative Council.
Stanley holds a BSc from the London School of Economics and is undertaking research at Cambridge University's Sustainability Leadership Institute.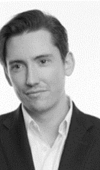 Oliver Light
Director, Real Estate, Carbon intelligence
Oliver leads on Real Estate at Carbon Intelligence, with over eight years of experience delivering ESG services to real estate investors and large corporate occupiers.
Oliver is focused on accelerating a zero-carbon economy and has helped to implement several net-zero strategies over the past year. Decarbonisation programmes have included initiating a smart building programme that won over 15 awards in 24 months. Oliver also recently joined the BBP REEB Benchmark Committee and will participate in several collaborations this year with Property Week, IPSX, the UK-GBC, and GRESB. Oliver has several ESG qualifications, including the RESET air quality certification.
Oliver graduated with a BA in Geography and an MSc in Environmental Management, both from The University of Nottingham.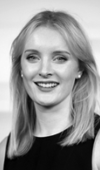 Olivia Muir
Director, UBS
Olivia has worked for Multi-Managers Real Estate, part of Real Estate & Private Markets within UBS Asset Management, since October 2013.
She is responsible for underwriting and monitoring indirect real estate investments across Europe and the UK as well as managing three global separate mandate accounts. Olivia originally joined UBS Asset Management in June 2011 where she worked within the direct real estate team.
Olivia holds the Investment Management Certificate (IMC) and graduated from the University of Bath with a first class degree in Politics and Economics.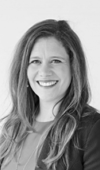 Alex Notay
Placemaking and Investment Director, PfP Capital
Alexandra Notay is Placemaking and Investment Director at PfP Capital, the fund and asset management arm of Places for People Group, overseeing a UK-wide residential investment strategy. She is an internationally-recognised expert on build to rent, placemaking and sustainable urban development, with 16 years' strategic advisory and investment experience to private sector, government and third sector organisations across four continents.
Alex is a published author and editor of over 30 books and reports on real estate including the renowned ULI UK Best Practice Guide on Build to Rent (2014, 2016). Alex is vice-chair of the ULI UK Residential Council, chair of the BPF working group on residential ESG, serves on BPF's Build to Rent Committee, AREF's ESG / Impact Investing committee and is a Member of CREFC Europe. She is also a non-executive director of Essensys plc, Co-Chair of the Creative Land Trust, SouthWest Board Member for LandAid and trustee of the SunScreenIT Foundation.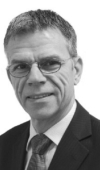 Andy Szyman
Head of Sustainability, BMO Real Estate
Andy is Head of Sustainability at BMO Real Estate Partners and leads on the company's responsible property investment strategy.
Born in Manchester, he gained extensive experience in building construction, refurbishment and property management with ICI, British Railways and Sun Alliance Insurance Group. In 1996, with Royal & Sun Alliance Investments, he assumed responsibility for property compliance matters - developing, implementing, and co-ordinating policy and strategy on a wide range of issues including health and safety, property insurance and environmental issues. Through a series of subsequent mergers and acquisitions, he has continued to pursue the ESG agenda.
A former co-chair of the UNEPFI Property Working Group, Andy is a member of the Royal Institution of Chartered Surveyors and the Institute of Safety & Health.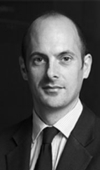 Mike Toft
Senior Fund Manager, Octopus Real Estate
Michael Toft has worked in the property investment industry for 15 years. He works for Octopus Real Estate as a Senior Fund Manager, and previously spent 10 years with the Lothbury Investment Management team. He was the fund manager for the Secure Income Fund and oversaw any purchases and disposals across the LIM funds, including the production of relevant investment recommendations. Overseeing the asset management function to maximise the returns from the funds also forms part of his remit.

He is a Member of the Royal Institution of Chartered Surveyors and holds an honours degree in Land Economy from Aberdeen University.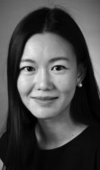 Ann Xu
Senior Associate, CBRE Global Investors
Ann joined CBRE Global Investors in 2016 and splits her time across the CBRE UK Property PAIF and CBRE UK Affordable Housing Fund. Her role includes fund management, transactions, asset management and ESG/ Impact reporting. Prior to this, Ann was on the graduate training program at Savills.
Ann is a chartered surveyor and holds a Bachelor of Arts in Land Economy from Cambridge University.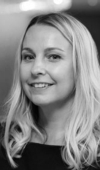 Clare Whyte
Head of Marketing & Events, AREF
Clare is responsible for all aspects of the planning, development and execution of the marketing strategy for AREF.
Clare leads on event management, liaising with committees and members to schedule, plan and deliver an effective events calendar for the association. She also has overall responsibility for brand, as well as the design, development and production of marketing across both digital and offline channels, including the website.