Welcome to the 2020 Overview of AREF's activities and priorities for the coming year. A key change to AREF is our new full time Managing Director, Paul Richards, who is introduced below. Paul is in the process of meeting Members to listen to views and ideas, so we can action the priorities that you have.
Property and property funds have recently suffered from some bad press. AREF will spend time emphasising the valuable contribution property makes to our pension system, creating the environment in which we all live and the efforts our industry is now making to combat climate change.
We have a lot to do and some of the immediate issues relate to Brexit, liquidity, ESG and diversity. These issues are all explored here.
The team at AREF look forward to working with you on the challenges and opportunities we face.
Deborah Lloyd,
Chairman, AREF

Welcome to our new Managing Director, Paul Richards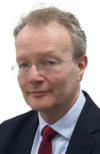 In January we welcomed Paul Richards as our new Managing Director. Paul has worked in the real estate industry since 1988 in roles across market forecasting, corporate finance, investment strategy and indirect fund management. Paul has been a non-executive Director of AREF for the past six years. From his experience on the investor side Paul sees the important role that property and other illiquids play in an investment portfolio. On the fund management side Paul will be tacklingthe problems of regulation and media perception that property fund managers face. Click here to read a message from Paul, one month into his new role here at AREF, as well as the key themes for AREF this year.

Illiquid Assets and Patient Capital

There has been a lot of noise around illiquid assets and daily-dealt retail funds, only some of which is true. In the context of property funds, it is important to reflect on why savers choose to invest in this asset class in the first place. Retail investors access property funds for the stable income they provide, the lower volatility they possess and the diversification benefits they bring to an investment portfolio due to their lower correlation to other asset classes, particularly equities.
Notwithstanding the challenges in managing fund flows, it is also important to remember an open-ended fund structure is convenient for regular savers, whether ISA, SIPP or otherwise. Should a fund have to suspend due to liquidity issues, it does so completely legitimately and always to preserve the best interests of the underlying investors in the fund.
The main issue is the current inability of the platforms to handle anything other than daily-dealt vehicles. This is a matter also pertinent to the structural shift from DB to DC pension schemes, should the latter be afforded the same investment opportunities as the more mature schemes and deliver on the Government's Patient Capital initiative.
Going forwards, AREF will seek ways to counter the negative perceptions around these funds. At the same time we will continue to collaborate with the Investment Association on submissions to Government to widen the UK funds regime for illiquid assets and ensure it is fit for purpose. We must also work to resolve the issue regarding the platforms, widening their ability to deal with funds that may not be daily-dealt. Click here for more information.
ESG & Social Impact Investing

Our ESG & Impact Investing Committee, now a year old, has had a busy 12 months.
Firstly, we are delighted to announce that we are now a GRESB Real Estate Industry Partner. ESG and social impact investing are very important to our industry and we believe committing to this partnership will help raise the profile of sustainability issues with our members. ESG & II Committee members have been running analysis and comparing AREF fund members to the global GRESB results, key highlights include:
The response rate for AREF Member Funds in 2019 was 83%, 96% of which were awarded Green Stars.
The AREF Member Fund Average outperformed both the UK and Global GRESB benchmarks with a score of 74.
In both the Management & Policy and Implementation & Measurement dimensions, the AREF Member Fund Average scored 4% higher than the UK benchmark.
AREF Member Funds performed particularly well in Social related questions outperforming the UK average by 7%.
Committee members are also working on adding the GRESB performance data to our website for all AREF funds and we hope to be able to launch this in Q1.
For more information on what the committee have been doing and further info on the GRESB Real Estate Assessment, visit our ESG page on our website here.

Fund Investors

Our Investor membership was launched in June 2019 and already has over 200 investor contacts. For information on our Investor Membership please view our membership page.
We have held a number of Investor-only events, in partnership with The Real Estate Investors Forum and PropertyMatch – click here to view the Event Summaries from these events.

Brexit

Whilst there is not much to report on this, our Brexit Working Group are monitoring progress and we are working closely with the Investment Association. It is recognised that many of the Pan-European Fund Managers are based in London so the rules and regulations which are likely to be implemented will be important to our members – we will therefore look to address these as they unfold.

Collaboration with The Investment Association (The IA)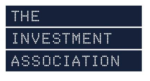 As you will know, in April last year we extended our strategic partnership with the IA by becoming a Special Member of theirs.
So who are the IA??
They are the trade body and industry voice for UK investment managers and they champion the investment management industry. The UK investment management industry plays a major role in the economy, helping millions of individuals and families achieve their life goals by helping grow their investments (mainly through workplace pensions). In fact, 75% of UK households use an asset manager's services (knowingly or unknowingly). The industry also invests, billions of pounds in companies and the financing of transport networks, hospitals, schools and housing projects. The industry supports 115,000 jobs in the UK, including over 14,000 in Scotland. It's the largest industry of its kind in Europe, and the second largest in the world, after America.
IA members range from small, independent UK investment firms to Europe-wide and global players - collectively, they manage over £7.7 trillion of assets on behalf of their clients in the UK and around the world. That is 13% of the £59 trillion global assets under management.. The IA act as their voice and represent their interests to policymakers and regulators, and help explain to the wider world what the industry does. For more information on The IA, please visit their website.
AREF's Management Committee has a duel role, also acting as the IA's real estate team. Sharing an office with the IA, we have been able to enhance our available resources. Whilst it is still early days in terms of our new relationship with the IA, we have already been collaborating on a number of initiatives, including engagement with regulators and government on the new legislation of non-residential CGT rules as well as working on the new UK funds regime, and responding to fund liquidity issues. We are planning more detailed pieces on the IA relationship in future Newsletters, so please look out for them.

Member Survey

In Q3 of 2019 we commissioned xSpeediency to conduct a survey of our members, whilst we received some great feedback from our members, there is much for us to do! A lot of the survey results will be feeding into the new strategy for AREF, which the Board are busy working on. Here's some key highlights:
AREF is perceived to be efficient in terms of networking, training, knowledge sharing and running Events.
AREF Future Generation Network – overall a very positive reaction to this recent committee and initiative, and most feel it is vital for AREF's development into the next decade – 'a breath of fresh air'.
Over four in five members asked (81%) feel AREF advances the interests of the property fund sector.
Three in five members asked (61%) say it is effective in engaging with UK regulators– we will be improving on this with our new relationship with the IA.
The three most common sources of information members used in the last six months are conferences/seminars/events (86%), AREF's newsletter (86%) while four in five (79%) mention AREF's website.
The improvement in communications such as the monthly newsletter and revamped website was frequently mentioned and mirrored the generally positive attitudes of the member.

The AREF FutureGen Network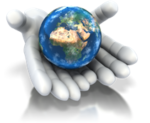 The AREF FutureGen Network has been up and running for almost 2 years now, during which time the network has grown to in excess of 450 members. The audience is loosely defined as 'staff in the first 10 years of their career and not in a senior management position'. The FutureGen Network was started to provide a platform for members in their respective firms to learn, debate and network with their peers.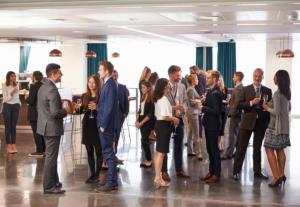 In 2019, we held 7 FutureGen events in London. Our Fund Life Cycle Training Series, sponsored by Carey Olsen, covered operational aspects of fund management, including structuring, tax and deployment. We hosted 2 topical discussions; "The Wellness Trend," and "How Will the Climate Crisis Affect our Real Estate Portfolios?" Finally, we held summer and winter "speed-networking" events in the City, taking us to total of over 500 registrations across our events, from a variety of member and non-member firms
Looking ahead to 2020, the Committee are currently planning a follow up training series looking at the downstream side of Real Estate funds, to include talks on portfolio management, investment committee processes and valuations. We will continue to discuss market trends, and run discursive seminars relevant to the market, with ESG and sustainability likely to feature heavily. Finally, a new initiative we are looking to roll out will be site visits, and we would welcome your feedback on this idea (contact us at info@aref.org.uk).

New AREF Committees / Working Groups

Residential is now an important area of property investment. As this evolves for institutional investors, AREF intends to become the central hub for investing in the sector. We are in the process of setting up a Residential Investment Working Group to act as a special interest group, chaired by David Paxton, partner at Charles Russell Speechlys.
AREF is launching a Technology Working Group, to be chaired by Charles Kerrigan, partner at CMS. There are an increasing number of proptech firms providing a multitude of services to our industry. Also, fractionising real estate through tokenisation and digital assets is now emerging. It is important for AREF to keep pace with these exciting technologies and discuss and debate their developing applications with our members.
Our Events

Last year was a record year for AREF - we held 17 member events. Current AREF members can view the post-event material on our website here.
We've already held a number of events this year, including our 20:20 Vision Event, our first Webinar on 'Is Residential becoming Mainstream' and an event on Tokenisation. To view an Event Summary, listen to the webinar and view other post-event materials from these events, please click here.
Upcoming events in 2020 include:
13 February – Roundtable on MSCI Consultation
26 March – AREF Committee Day Workshop (AREF committee members only)
31 March - FutureGen Site-visit
2 June – Social Impact Investing, Event 3
16 June – AREF Member Summer Drinks Reception
25 June – FutureGen Educational Series 'Investment Management'
23 July – FutureGen Educational Series 'Acquisitions & Transactions'
20 August – FutureGen Educational Series 'Valuations'
22 September – The AREF Annual Dinner and Awards
For details of our events and to book a place, please visit our Events Calendar on our website.

Sponsorship of our Events

Would you like to increase your visibility in the industry and promote your brand? If you do then we have a number of sponsorship opportunities available throughout the year. For full details on our open packages, please visit our sponsorship page here and contact us if you are interested.
The Association of Real Estate Funds (AREF) is the body that represents the interests of its fund managers, those firms that advise and support them and the end-investors. For further information, please visit our website.