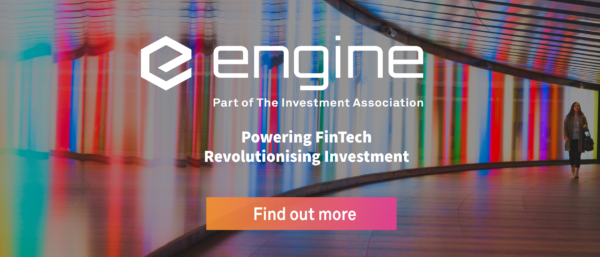 Embracing innovation is vital to ensuring that the UK remains a world-leading centre for investment management. The newly created partnership between the IA's FinTech accelerator, Engine, and the Association of Real Estate Funds (AREF) will explore how technology is shaping the future of real estate funds and seek to increase its adoption. This builds on the existing partnership between AREF and the Investment Association which saw the two join forces in March 2019.
PropTech (Property Technology), in simple terms is used to describe any technology for the real estate space that can help put purpose and customer experience at the heart of the property sector. The innovations are changing the way real estate is traded, used, and operated, removing legacy inefficiencies to generate true value and potential.
Investment management firms who embrace a more experimental culture accessing alternative big data, proprietary machine learning models and emerging digital platforms will ultimately be better positioned to meet the changing requirements of clients.
However, perhaps the most urgent need is for investment managers to look at ways to structure, standardise and digitalise their existing data in order to accurately and efficiently position their portfolios. Big data and analytics are now key to improving decision making, increasing performance and decreasing costs irrespective of asset class.
The PropTech market is vast with a wide variety of tech firms embracing AI, machine learning, cloud infrastructure and DLT (Distributed Ledge Technology). As part of the new partnership, PropTech providers will join the Engine solution directory as we continue to embrace technology for the benefit of our clients. Whether solutions are looking at research and information, data standards, debts and mortgage platforms, disposal and secondary market exchanges or commercial property leasing and portfolio management the size of the opportunity is undeniable.
Opportunity exists for solutions that can increase liquidity in the market by introducing efficiencies to the system. Indeed there is considerable scope and opportunity within the ESG space as analysis of consumption and emissions is an ever more powerful comparative tool in fund selection. Another area of significant interest is with tokenisation.
The application of DLT in tokenised funds could deliver efficiency gains through the removal of duplicative reconciliations, and the automation of processes which in turn can result in faster, cheaper and frictionless transactions which are automated and driven by disintermediation.
To find out more about the new partnership, please contact: info@theiaengine.com
View the IA's Engine article on the partnership.
-Ends –
Notes to the Editors:
The partnership will be effective as of 7 June 2021.

For further information, please contact:
Helen Ayres, Communications Manager: Helen.Ayres@theia.org
T +44(0)20 7831 0898
IA press office: Press@theia.org
About the Association of Real Estate Funds
The Association of Real Estate Funds (AREF) is the body that represents the interests of its member funds, those firms that advise and support them, and the end customers that invest in our member funds.
Our membership includes over sixty-five funds spanning the leading real estate fund management houses in the industry, through to smaller, specialist boutiques, with a collective net asset value of over £72bn (at 30 Sept 2018). In addition, we have more than fifty Affiliate members and a number of Associate members.
We are recognised by policy makers, regulators, tax authorities and other official organisations as the leading spokesperson for real estate funds, so through bringing all stakeholders together we have the ability to influence the way our industry evolves.