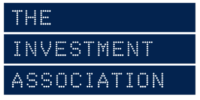 The IA's latest report highlights that the funds industry is on the verge of a major technological transformation. The report, 'Investing for the future: three potential paths for a tech-powered UK fund industry', outlines a vision of the 'Investment Fund 3.0' built on technological innovation, a forward-looking regulatory framework, and improved engagement with consumers.

As technological change accelerates dramatically in the era of blockchain and distributed ledger technology, the paper looks at three potential scenarios of what lies ahead. We ask whether the investment fund of the future – Investment Fund 3.0 – will become a more efficient version of Investment Fund 2.0, or if the concept of the fund itself may be transformed.

Read the 2-minute Executive Summary here
Access the full report here

- Scenario 1: Business-as-usual enhancement
A more efficient version of today's fund where the industry continues its modernisation agenda, facilitating speed, scale and efficiency, utilising new technologies and adopting tokenisation to enable fund shares and underlying asset classes to be traded more effectively.

- Scenario 2: Innovative evolution. ​​​​
The conventional collective investing model develops through increasing numbers and diversity of thematic and specialist investment building blocks to help construct overall portfolios which are much more tailored to investor preferences.

- Scenario 3: Transformative change.
A transformative shift where a much more interactive and participatory experience for investors is facilitated via hyper-customisation, and where risk and return exposure is tailored by customers at individual stock and securities level, rather than at the fund level.

We conclude that we may be on the verge of an era of much greater participation and engagement by some consumers, especially younger cohorts. However, it is entirely possible, and even likely, that many customers will still wish to delegate decisions to trusted third parties and rely on more-established collective mechanisms. Regardless of the exact trajectory, the investment management industry has a significant role to play in continuing to meet investor objectives, as well as changing societal expectations.

In all likelihood, we will see a combination of all three scenarios, with the industry's centre of gravity determined by the extent to which incumbents and new entrants drive innovation over the next decade.The policy and regulatory environment really matters. We therefore identify three areas in which a close partnership between regulators and industry can work to boost the overall competitiveness of the UK funds industry at a critical time.