Podcast #1: A discussion on the Financial Implications of the Pandemic
We are delighted to release the first podcast in this years Pubchat Podcast Series 2021, proudly sponsored by RSM.
Special thanks to our speakers:
Chair: Paul Richards, Managing Director of AREF
Adrian Benedict, Chair of AREF & Head of Real Estate Solutions at Fidelity
Eduardo Gorab, Head of Research & Strategy at LaSalle Global Partner Solutions, LaSalle Investment Management
Anne Koeman-Sharapova, Principal, European Real Estate at Mercer
Matt Oakley, Head of UK and European Commercial Property Research Team at Savills
This year, the series includes six podcasts, where real estate industry experts will discuss the pandemic, the road to recovery and take a look at specific areas of the industry.
Podcasts will be released on a Friday afternoon over the coming weeks. For details on further podcasts, click here.
The podcasts are public, so we encourage all our members to share the link with their contacts in the industry.

Proudly sponsored by: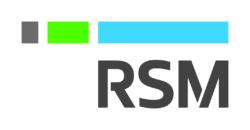 For professional investors only. Not investment advice