Podcast #3: A discussion on the current 'Industrials/Logistics Sector'
We are delighted to release the third podcast in the 2021 Pubchat Podcast Series, proudly sponsored by RSM, where our experts take a look at the current industrial / logistics sector and how this is evolving during the pandemic.
Special thanks to our speakers:
Chair: Kevin Aitchison, Head of Knight Frank Investment Management and AREF Board Member
Sally Bruer, Partner – Logistics & Industrial, Insight & Strategy EMEA at Cushman & Wakefield
Tessa English, Head of Urban & City Logistics at Jones Lang LaSalle
Phil Redding, Director of Investment Strategy at Tritax
Martin Trodden, Fund Director at PATRIZIA Eurolog
This year, the series includes six podcasts, where real estate industry experts discuss the pandemic, the road to recovery and take a look at specific areas of the industry.
For details on further podcasts, click here.
The podcasts are public, so we encourage all our members to share the link with their contacts in the industry.

Proudly sponsored by: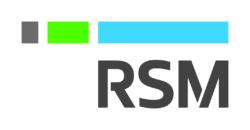 For professional investors only. Not investment advice