Podcast #4: A discussion on Retail & Leisure
We are delighted to release the forth podcast in this years Pubchat Podcast Series 2021, proudly sponsored by RSM, where our experts take a look at the current retail and leisure sector and how this is evolving during the pandemic.
Some great topics discussed: how structural trends have been accelerated by COVID and how to deal with them; landlords and tenants working closer, more in partnership; relative costs of sales online vs physical; some optimism for the sector.
Special thanks to our speakers:
Chair: Anne Breen, Head of Investment Strategy (Real Estate) at Aberdeen Standard Investment and AREF Board Member
Jacqui Baker, Head of Retail & Partner at RSM
Mark Bourgeois, Managing Director of UK & Ireland at Hammerson
Matthew Soffair, Research Manager, Retail and Leisure Real Assets at Legal & General Investment Management
Tim Vallance, Head of Investor Services and Retail Chairman at Jones Lang LaSalle
This year, the series includes six podcasts, where real estate industry experts discuss the pandemic, the road to recovery and take a look at specific areas of the industry.
For details on further podcasts, click here.
The podcasts are public, so we encourage all our members to share the link with their contacts in the industry.

Proudly sponsored by: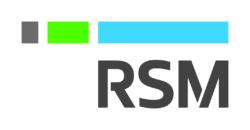 For professional investors only. Not investment advice