Podcast #2: A discussion on the 'Hotels Sector' in the Pandemic
We are delighted to release the second podcast in this years Pubchat Podcast Series 2021, proudly sponsored by RSM, where our experts take a look at the current hotel sector and how this is evolving during the pandemic.
Special thanks to our speakers:
Chair: Kevin Aitchison, Head of Knight Frank Investment Management and AREF Board Member
Christophe Beauvilain, CFA, Founder and Managing Partner at Pygmalion Capital Advisors LLP
Nick Chadwick, Senior Vice President, Hotel Asset Management at Starwood Capital Group
James Dunne, Head of UK Transactions, Real Estate, Aberdeen Standard Investments
Jane Lees | MRICS | Executive Director, Head of Hotels Valuation EMEA, CBRE Hotels Limited
Louise Wallace, Partner, CMS
This year, the series includes six podcasts, where real estate industry experts will discuss the pandemic, the road to recovery and take a look at specific areas of the industry.
For details on further podcasts, click here.
The podcasts are public, so we encourage all our members to share the link with their contacts in the industry.

Proudly sponsored by: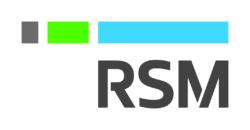 For professional investors only. Not investment advice