AREF FutureGen Network*
Educational Series 2020
Event 3: Valuations
Wednesday 11th November 2020
We're delighted to invite you to the final of our three part 2020 educational series bought to you by the AREF FutureGen* Committee. The series, 'The Bricks and Mortar of Real Estate', is designed to provide a deep dive into investment strategy, asset management and valuations. It follows on from our 2019 series which was focused on the structuring and formation of Real Estate funds. Thanks again to our sponsors Carey Olsen.
Part 3 of 3 will be a discursive session on how valuation methodology will evolve over time and what this could look like. Issues to explore will include the rise of flexible leases, market uncertainty clauses due to COVID-19, role of technology, and emergence/ demise of traditional sectors vs new asset classes. We're joined by speakers from Knight Frank and CBRE and very much hope you will be able to join us. To book your place and for more information, please see below.
*Future generation = staff in the first 10 years of their career / not in a senior management position
CONFIRMED SPEAKERS
Welcome: Andrea Steel, Counsel at Carey Olsen
Moderator: Ben Beck, Investment Manager, Columbia Threadneedle and member of the FutureGen Committee
Moderator: Ann Xu, Senior Associate, CBRE Global Investors and member of the FutureGen Committee
Speaker: Ian Banks, Director - Investment Valuation South West at CBRE
Speaker: Lee Bruce, Head of Fund Valuation - Real Assets, UK at CBRE
Speaker: Harry Morten, Valuation Compliance Partner at Knight Frank
Speaker: Roger Young, Partner, Valuation & Advisory at Knight Frank
+ more to be confirmed.
DATE:
Wednesday 11th November 2020
TIME:
10:15 - 11:15am
WEBINAR DETAILS:
Call details will be sent to attendees ahead of the call
SOCIAL MEDIA:
You can interact, ask questions and start discussions about this event through our FutureGen Members page on LinkedIn (click here to join), or via Twitter using the hashtag #AREFBricksMortar
COST:
This webinar is FREE and open to all FutureGen staff from AREF Fund, Affiliate, Associate and Investor member firms (view our list of members here).
Open to trial/non-members for a fee of £25+VAT
SPONSORSHIP:
We are delighted to announce Carey Olsen are the sole sponsor for this series.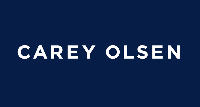 TO BOOK: