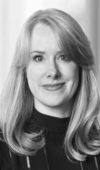 Emma Cullen
Chief Operating Officer, UK, Fiera Real Estate
Emma is the Chair of the AREF Corporate Governance Committee. She joined Fiera Real Estate, UK in 2007 and was appointed General Counsel before broadening her role to run the operational side of the business. Emma's remit includes oversight of regulation, risk and legal alongside the firm's digital transformation and integration of ESG across investment and business process. Prior to Fiera Real Estate, Emma qualified as a lawyer specialising in real estate investment management at the City firm, Frere Cholmeley Bischoff before moving to the niche real estate practice, Forsters LLP.
Emma was a member of the AREF Corporate Governance Committee for several years before taking the role of Chair in September 2020 and joining the AREF Management Committee.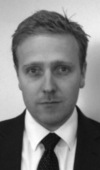 Matthew Abbott
Head of Client Development – Real Estate Client Solutions, Legal & General Investment Management
Matthew recently joined Legal & General as Head of Client Development – Real Estate Client Solutions.
Prior to this he was a Principal in Mercer's Real Estate Boutique. He joined Mercer in 2011 and researches real estate investment managers across Europe, covering all investment styles including commercial and residential real estate. Matthew is also part of Mercer's Dynamic Asset Allocation group and assists clients with strategic real estate advice. From an industry perspective, Matthew sits on the IPF Indirect Funds Working Group and the AREF Investor Committee and has previously been involved with IPD's Index Consultative Group.
Prior to joining Mercer, Matthew was a Real Estate Researcher and Investment Consultant with Aon Hewitt for eight years. Matthew holds the IMC, has studied the Actuarial profession and holds an undergraduate Bachelor of Science in Mathematics & Statistics from the University of Newcastle-upon-Tyne and a postgraduate Master of Science in Real Estate from Kingston University.
He regularly appears in the financial press and is active on industry panels, discussing all matters relating to institutional investment in real estate.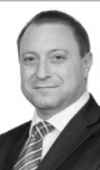 James Allum
Client Director, Columbia Threadneedle Investments
James Allum joined Columbia Threadneedle Investments in December 2012 as Client Director, Property. In this role he is responsible for managing relationship's with the company's existing Property clients, as well as growing the company's Property client base. James joined Columbia Threadneedle in 2012.
Before joining the company, James held property relationship roles at Aviva Investors and Henderson Global Investors. He has worked in the industry since 1986.
James holds the Investment Management Certificate.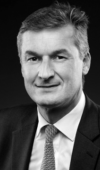 Simon Burgess
Managing Director, Ocorian
Simon Burgess is a Managing Director at Ocorian heading their real estate business. Prior to joining Ocorian in 2014, Simon was European product head from real estate and private equity funds at State Street and head of real estate funds at Mourant. Before that, he practised as a chartered surveyor based in the City.
He is a chartered surveyor and chartered director with more than 30 year industry experience. In addition to have taken leading roles in launching and overseeing notable PE/RE funds, Simon has also worked on a variety of high profile property projects. Typically he has been appointed to the boards of these. Examples have included funds for Aviva Investors, L&G, Morgan Stanley, Unite, DWS, Frogmore and projects including Battersea Power Station, Heron Tower, Drapers Garden, Cannon Place, Cutlers Gardens, Central Milton Keynes and Tower 42 and many well-known property portfolios throughout UK and Europe.
Simon has a real estate degree and holds a Diploma in Company Direction (IoD), is a Member of the Royal Institution of Chartered Surveyors, an Associate of the Chartered Institute of Arbitrators and a Fellow of the Institute of Directors.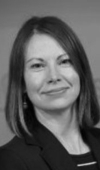 Anne Copeland
Fund Manager, Kames Capital
Anne is a fund manager at Kames Capital UK plc and is responsible for looking after the Kames Target Healthcare Fund. She joined Kames in 2008 from Aviva Investors where she was a Fund Manager for funds including Ashtenne Industrial Fund and Quercus Healthcare Property Partnership and then more latterly she was responsible for fund operations in the UK, Channel Islands and Europe. Prior to this Anne was an Investment Manager with Schroder Property Investment Management from 1996 to 2001 working on both SEPUT and SERPUT.
Anne has a 1st Class honours degree in Land Management and Development from Reading University, is a Chartered Surveyor and is regulated by the FCA.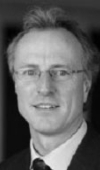 Tom Dorey
Independent
Tom Dorey is an independent consultant.
He previosly worked for Schroders as Head of Real Estate Product. He is responsible for investor relations for Schroders' range of real estate funds. This includes monitoring real estate funds and mandates to ensure they are structured and managed to meet client needs. Tom wass a member of Schroder Real Estate Investment Risk Committee and the Global Real Estate Securities Investment Committee. He was based in London since January 2004. He was head of mutual fund distribution for various offshore jurisdictions in Schroders (CI) Limited.
Tom joined Schroders as portfolio manager in 1997. He was previously employed by CIBC (CI) Limited and at Lloyds' of London.
Tom holds an Investment Management Certificate (IMC). He has an MBA from the University of Bath in BSc (Hons) Economics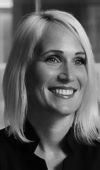 Marie Fitzpatrick
Senior Director – Fund Services, JTC
Marie is the Senior Director, Fund Services at JTC, she started at JTC in 2020.
Prior to joining JTC, Marie was a member of the senior management team at Langham Hall and ran the business development department for Europe. She joined Langham Hall in 2007 to focus on the European growth of the business.
Before this, Marie worked at Hg Capital for 4 years, where she was responsible for preparing interim and annual financial statements for 6 funds and 5 co-investment vehicles. She was also heavily involved with the valuation and transfer of portfolio investments, treasury, compliance, US tax and Board meetings in relation to portfolio decisions. Before Hg Capital, she worked in the UK team at UBS Capital (formerly Phildrew Ventures) for 6 years, where she prepared investor reports, management accounts for many of the fund entities, ran capital calls and distributions and dealing with fund and portfolio company treasury.
Marie is a Member of the ACCA, and has spent over 20 years in private equity accounting.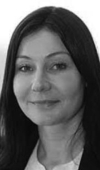 Naomi Green
Fund Manager, Schroders Real Estate Capital Partners
Naomi joined Schroders in 2016 as a fund manager in the SRECaP team. She manages a number of segregated mandates and fund of funds products. She has experience in investing in UK and Continental European real estate funds and sits on a number of Investor Advisory Committees. She has been involved in the restructuring and modernisation of various specialist funds in the AREF Index.

Prior to Schroders Naomi was a Research Analyst and Investment Manager at Alecta and before that she was a Research Analyst at Henderson Global Investors and also JLL. She is a member of the IPF and SPR and holds the Investment Management Certificate (IMC) and the IPF Diploma in Property Investment (DipIPF). She has an MSc in Social Research Methods and Statistics from City University, London and a BSc (Hons) in Psychology from City University, London.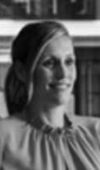 Stephanie Henwood-Darts
Director - Commercial Departments, JTC
Stephanie joined JTC in 2019 with over 10 years' financial Services industry experience.
As a Director in the Commercial Department, she works directly with the Chief Commercial Officer to develope JTC's client facing activities and additionally provides strategic support to the Group Divisional Heads in the organic growth of the business.
In her previous role prior to JTC, Stephanie's key responsibilities were focussed on business development initiatives and the improvement of client service delivery. She has also held board positions on Jersey and BVI companies investing in commercial real estate accross the UK and Continential Europe.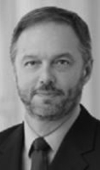 Gawain Hughes
Partner, Morgan Lewis
Gawain Hughes advises leading global institutional fund managers and investors on the structuring of and investment into unregulated investment funds, with a focus on the real assets, private equity, and debt sectors. Over the last few years Gawain has also developed a market-leading transactional practice in all types of secondary and co-investment deals including portfolio sales, direct secondaries, syndicated secondaries, GP led restructurings, and co-investments acting for some of the most active participants in these sectors on both the buy and sell side.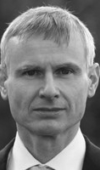 John Raisin
Director, John Raisin Financial Services Limited
John is a Director of John Raisin Financial Services Limited which provides Independent Advisor services for Governance and Investment to three London Borough Local Government Pension Funds. He is also Independent Chair of the Board of the Merseyside Local Government Pension Fund.
John has over 15 years' experience of appointing and monitoring asset managers across liquid and illiquid asset classes including Real Estate. John also provides advisory services to Asset Management firms and is a frequent chair and panellist at investment and pensions conferences.
John was previously Head of two Local Government Pension Funds and Chief Finance Officer of two local authorities.
John is Qualified Accountant, holds the Investment Management Certificate of the CFA UK, and a BA in Ancient and Medieval History from the University of Sheffield.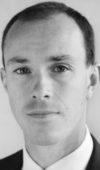 Nick Smith
Fund Manager, Aberdeen Standard Investment
Nick is the Fund Manager of AIPUT (Airport Industrial Property Unit Trust), the award winning specialist investor and developer of high quality industrial warehouse facilities at the London airports, with AUM of £0.7 billion (Euro 0.8 billion).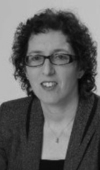 Jacqui Bungay
AREF Policy Secretariat , AREF
Jacqui provides policy guidance and secretariat services to the AREF Board and AREF Management Committee as well as the following AREF Committees: Corporate Governance, ESG & Impact Investing, Investor, Public Affairs, Research and Information and Retails Funds. In addition, Jacqui monitors members' compliance with AREF's Code of Practice.
Jacqui joined AREF in 2014 after working for over 25 years in fund compliance, client relationships and administration at Natwest Trustee & Depositary Services.