Darren Stolzenberg
Partner, CMS Cameron McKenna Nabarro Olswang LLP
Darren is Chair of the AREF Education & Training Committee. He is a Partner in CMS UK's Funds and Indirect Real Assets team. He is qualified in Australia and England, and has been practising law in London since 1999.
Darren has acted on a large and varied number of real assets transactions, often with an international element. He now focuses on structuring transactions through indirect vehicles such as companies, limited partnerships, unit trusts and offshore vehicles. He advises on UK and international fund establishments, joint ventures, corporatised asset sales and acquisitions and also advises investors looking to invest in UK, pan-European and global funds.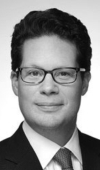 Charles Crowe
Managing Director, Transactions UK, PGIM
Charles Crowe is a managing director at PGIM Real Estate. Based in London, Charles has been been part of a team that has built a long term investment management business with AUM of c. £1.1bn and £0.8bn of further committed capital with exciting growth prospects. The team has introduced 13 new UK pension fund clients to the company and established strong relationships with all the major UK and European consultants.

Prior to joining PGIM Real Estate in 2009, Charles was a senior member of the UBS Global Asset Management UK Real Estate business and a member of its UK Investment Committee. He was Head of Transactions, transacting over £2 billion of assets for both core and opportunity funds, and investment adviser to the UBS Secure Income Property Fund.

Charles has over 20 years of real estate industry experience has worked as an investment surveyor in both the UK and Continental European real estate markets. He also has considerable asset management experience.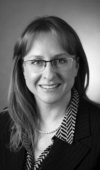 Kasia Dziewulska
Global Director of Client Services, CBRE
Kasia Dziewulska has 20 years' experience in Client Care and Research, and has been at CBRE since 2013. In her role, Kasia has strategic client responsibility within Research, including direct oversight of global and regional client relationships.
She provides client led leadership ensuring that clients benefit from CBRE's in-house intelligence, thought leadership and data products. She closely collaborates with regional Client Care programs and is deeply passionate about CBRE becoming a true strategic advisor wherever the clients are based or expanding to.
Following a career in capital markets Research, since 2006 Kasia has been involved in client management and business development, working with institutional and private equity clients. Kasia was a Business Development Director at PPR (now part of CoStar) where she was responsible for growing global client relationships and where she gained a wide exposure to North American investors and institutions.
Prior to that, she was a Global Client Management Director at DTZ and a member of Corporate Finance Executive Board. She designed and implemented client management programs at the regional and global level working closely with all business lines. She was directly responsible for top 20 clients and also developed a unique client selection and review process to ensure the business focus on key growth relationships.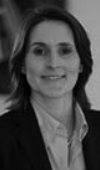 Karen Fox
Fund Manager, Property, Aegon Asset Management
Karen is a fund manager in the property team and co-manages the Aegon Property Income Fund.
She joined Aegon Asset Management (formally Kames Capital) in 2016 following a career break, prior to which she was a fund manager at Aviva Investors responsible for three specialist property funds over her 8 years at Aviva. Prior to that, she worked at CBRE for 8 years in the national investment team.
Karen has a BSc Hons from Reading University and has 18 years' industry experience. She is a member of the Royal Institution of Chartered Surveyors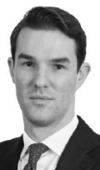 Patrick Groves
Partner, CMS Cameron McKenna Nabarro Olswang LLP
Patrick Groves joined CMS (formerly Nabarro) in 2011 and is a Partner in their Funds and Indirect Real Assets team in London. He advises managers and investors on all aspects of indirect transactions, with an emphasis on fund structuring and advisory work across the real estate, private equity, debt and alternatives space.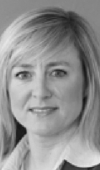 Kerri Hunter
Fund Manager, Abrdn
Kerri is a Fund Manager within the UK Real Estate team of Aberdeen Standard Investments1 (ASI), managing 2 funds - the HBOS UK Property Fund (an OEIC that holds mainly direct assets but also real estate securities and cash) and the property component of the Halifax Managed Income Fund. Kerri's previous roles at ASI include Deputy Fund Manager of the £3bn2 SWIP Property Trust and Investment Manager on the UK Balanced Property Trust, a listed Investment Trust.
She has 23 years of experience within the commercial real estate market and prior to joining ASI in 2003 was Investment Manager at Royal London Asset Management for 4 years where her role had a development focus.
Kerri holds a BSc in Land Economics (Distinction) from the University of Paisley as well as the Investment Property Forum (IPF) Diploma. She is a member of the Royal Institution of Chartered Surveyors and the IPF and is an FCA Approved Person.
1 Aberdeen Standard Investments/Aberdeen Asset Management/Scottish Widows Investment Partnership
2 Approximate NAV in 2014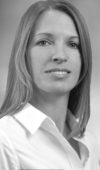 Lucinda Liss
Senior Fund Manager, Global Partner Solutions, LaSalle Investment Management
Lucinda works in the global indirect investment team as a senior Fund Manager looking after UK mandates investing in unlisted real estate fund investments.
Lucinda joined Jones Lang Wootton Fund Management in 1997 and prior to her role in the indirect team, she worked as a Fund Manager specialising in the acquisition, sale and asset management of direct investments for a broad range and size of funds, including institutional clients and high net worth individuals.
Lucinda became an Associate Director in 2001 before taking a career break to raise a family. Returning to LaSalle in 2005, she was made a National Director in 2008 and a Regional Director in 2016. She began her career at Asda Property Holdings plc in 1994 as an asset manager.
Lucinda is a Member of the Royal Institution of Chartered Surveyors. She holds a BSc (Hons) in Urban Estate Management from the University of Westminster and an MSc in Property Investment from City University.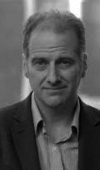 Jeremy Marsh
Analyst, Schroders
Jeremy has seventeen years' experience in the commercial and residential property markets. He joined Schroders in January 2015 as part of the Real Estate Investment Management team where he is responsible for UK commercial market analysis, forecasting and risk modelling. Prior to joining Schroders, Jeremy was Research Manager at Land Securities plc, and a Research Director and Fund Advisor at Invista REIM.
Jeremy began his real estate career as a researcher at Investment Property Databank (IPD). He is an Investment Management Certificate (IMC) holder and holds a BSocSc (Hons) in Economics from Birmingham University and an MSC in Operational Research from London School of Economics.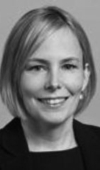 Emma Pereira
Partner, Real Estate, Travers Smith
Emma is a partner in the real estate group, advising on a wide range of commercial property transactions but with a focus on advising real estate funds and real estate private equity funds on high-value and complex investments, lettings and developments.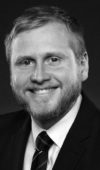 Tim Trott
Corporate Services Senior Manager, Alter Domus UK
Tim Trott is Corporate Services Senior Manager at Alter Domus UK. Tim has worked in the alternative investments industry on and offshore for over 15 years and is a Fellow of the ACCA with over 10 years PQE.
Tim brings experience of the industry as a whole having sat on numerous real estate boards as well as providing regulatory services such as depositary under the AIFMD and FCA regulated operator to collective investment schemes in the real estate sector.
He is also a member of the Investment Property Forum and attends events throughout the year in order to keep abreast of developments in the industry.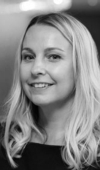 Clare Whyte
Head of Marketing & Events, AREF
Clare is responsible for all aspects of the planning, development and execution of the marketing strategy for AREF.
Clare leads on event management, liaising with committees and members to schedule, plan and deliver an effective events calendar for the association. She also has overall responsibility for brand, as well as the design, development and production of marketing across both digital and offline channels, including the website.