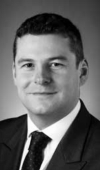 Dugal Hunt
Director, CBRE Global Investors
Dugal Hunt is a Director within the CBRE Global Investment Partners team with responsibility for client portfolio management and sourcing and undertaking due diligence on investment opportunities.
He has 14 years property industry experience and has 11 years of detailed knowledge and experience of investing in real estate funds in the UK and Continental Europe. In addition to underwriting new investment opportunities, Dugal has been able to use his industry contacts to actively source investments in existing funds on the secondary market. He has been successful in negotiating attractive entry pricing in a number secondary market transactions on behalf of clients of GIP.
Dugal joined CB Richard Ellis Investors in March 2004. Prior to this he has worked at Investment Property Databank on the Portfolio Analysis Service for 3.5 years. Dugal gathered valuable experience during his time at IPD, understanding and analysing portfolio performance statistics.
Dugal is a member of the investment property forum and he has been approved by the FCA to conduct investment business. He also holds the Chartered Financial Analyst designation. He is a graduate of University of Bristol with a degree in Geography.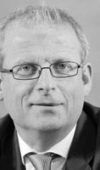 Mark Bunney
Head of Indirect Property Team, Kames Capital
Mark Bunney is Head of the Indirect Property team at Kames Capital and is responsible for their segregated mandates and fund of funds and as such is an investor in many of the AREF Member Funds. A chartered surveyor by background , he has over 30 years' experience investing in both physical property and UK and Continental European real estate funds. Prior to Kames Capital, Mark was at ING Real Estate where he was instrumental in building the ING Real Estate Select business – this grew to include 25 segregated accounts and the UK's largest property fund of funds which had more than 70 institutional investors. Mark was, many years ago, a member of AREF's Education Committee and more recently sat on the Secondary Markets Working Group. He is also a member of the IPF Research Steering Group.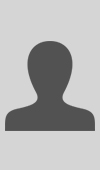 Laura Chapman
Property Fund Manager, Tesco Pension Investment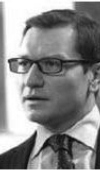 Matt Day
Founder and CEO, Real Asset Solutions
Matt is the Founder and CEO of Real Asset Solutions Ltd, an independent consultancy providing a variety of bespoke solutions for institutional investors in real assets. Matt has over 20 years experience as an investment professional focused on establishing and managing private equity real asset businesses and portfolios on behalf of institutional clients. Matt is a trusted and valued member of the real estate investment community being Founder and Chair of the Secondary Markets Working Group for AREF and an active member of the Investors Committee.
Prior to establishing Real Asset Solutions Matt created a private equity real estate business for Kames Capital in 2012 and was a Senior Fund Manager, with responsibility for giving the business direction through his seats on both the Senior Management Group and Investment Committees.
Matts rounded understanding of investment markets began as an Investment Consultant at Bacon & Woodrow, the highly regarded firm of consulting actuaries (now part of AON). Joining the Investment Practice in 1997 he chose to qualify as an Associate of the Chartered Financial Analysts UK. Whilst with Bacon & Woodrow a passion for real assets drove Matt to become the product specialist providing advice to the entire practice whilst working alongside the Senior Partners in the business. In addition to this Matt had a dedicated client base of 12 pension and charity schemes with combined assets of over $16bn.
In 2001 Matt joined Deutsche Asset Management, a subsidiary of Deutsche Bank, to establish an indirect real estate platform. Matt successfully grew the business to over $750m, however following a reverse take-over by RREEF and a lack of support for global expansion Matt successfully integrated the entire business onto the ING Real Estate Investment Management platform in 2009. All of the clients expressed a preference to novate their contracts to ING and this endorsement of his professional qualities in safeguarding his clients interests whilst continuing to deliver investment excellence, throughout a time of severe market stress.
At ING Matt retained responsibility for these mandates along with being the Senior Fund Manager responsible for the largest UK fund of funds, the Osiris Property Fund, with assets of over $900m and 70 underlying investors. Matt was able to deliver exceptional returns to investors over the preceding years despite a period of sustained uncertainty.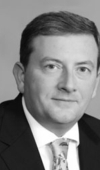 Peter Martin
Investment Officer, Medical Defence Union
Peter is the Investment Officer for the Medical Defence Union and is a Fellow of the Institute of Actuaries. He is an experienced senior investment professional, has been widely quoted in the investment press and regularly speaks at conferences.
Peter was formerly Head of Manager Research at JLT Employee Benefits and his research specialisms included Bonds, LDI and Property. He has also been a Senior Investment Advisor to pension funds over many years for a wide variety of client and in addition has had experience of being an Independent Trustee.
Peter has been a member of the Society of Pension Professionals (SPP) Investment Committee as well as the Investor Committee of the Association of Real Estate Funds. He has also been the SPP representative to Debt Management Office quarterly consultation with regard to gilt issuance and End Year consultation with the Commercial Secretary to the Treasury.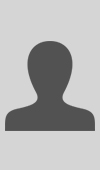 Susannah Friar
Investment Manager, Property, Merseyside Pension Fund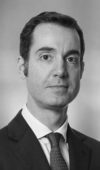 Darren Robinson
Senior Fund Manager, LaSalle
Darren is a Senior Fund Manager within LaSalle Global Partner Solutions where he is responsible for portfolio management and underwriting investment opportunities. He has over 15 years of experience in the real estate market. Prior to LaSalle's acquisition of Aviva Investors' Real Estate Multi-Manager business, Darren was a Fund Manager at Aviva and has managed both separate accounts and open-ended pooled fund vehicles invested across the globe. Prior to working at Aviva, he worked in direct real estate investment and Research & Strategy at ING Real Estate.
Darren has a BSc in Astrophysics and Astronomy and BSc in Economics and is registered as an Authorised Person by the FCA to conduct investment management activity.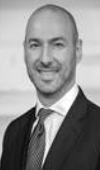 Antony Sander
Portfolio Manager for Multi-Managers Real Estate, UBS
Antony is a Portfolio Manager for Multi-Managers Real Estate, a business which forms part of Real Estate & Private Markets within UBS Asset Management. He is responsible for managing their UK segregated mandates as well as the underwriting and ongoing monitoring of UK investments for their global multi-manager funds and segregated mandates. Antony is also a member of their UK Investment Committee. Antony has over 17 years' experience in the real estate market. Prior to joining UBS Asset Management, Antony worked at DTZ, Smith Barney and Sir Robert McAlpine. He has a BSc in Commercial Management & Quantity Surveying at UMIST and an MSc in Real Estate Investment at Cass Business School. Antony is a member of the Investment Property Forum (IPF) and the Society of Property Researchers (SPR). He holds the Investment Management Certificate (IMC) and is an FCA registered individual.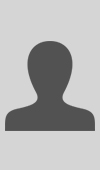 Vanessa Sloan
Senior Vice President, National Pension Service for Korea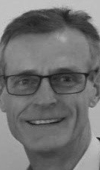 Stephen Palmer
Director, DTZ Investors
Strategist and real estate investment manager with a track record of investing in direct real estate in UK, France and the Netherlands, indirect funds in UK and continental Europe, and UK REITs.
Stephen is a consultant, with expertise in defining and executing profitable strategic ideas using a variety of financial structures.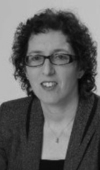 Jacqui Bungay
AREF Secretariat, AREF
Jacqui provides policy guidance and secretariat services to the AREF Board and AREF Management Committee as well as the following AREF Committees: Corporate Governance, ESG & Impact Investing, Investor, Public Affairs, Research and Information and Retails Funds. In addition, Jacqui monitors members' compliance with AREF's Code of Practice.
Jacqui joined AREF in 2014 after working for over 25 years in fund compliance, client relationships and administration at Natwest Trustee & Depositary Services.