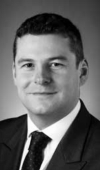 Dugal Hunt
Director, CBRE Global Investors
Dugal Hunt is a Director within the CBRE Global Investment Partners team with responsibility for client portfolio management and sourcing and undertaking due diligence on investment opportunities.
He has 14 years property industry experience and has 11 years of detailed knowledge and experience of investing in real estate funds in the UK and Continental Europe. In addition to underwriting new investment opportunities, Dugal has been able to use his industry contacts to actively source investments in existing funds on the secondary market. He has been successful in negotiating attractive entry pricing in a number secondary market transactions on behalf of clients of GIP.
Dugal joined CB Richard Ellis Investors in March 2004. Prior to this he has worked at Investment Property Databank on the Portfolio Analysis Service for 3.5 years. Dugal gathered valuable experience during his time at IPD, understanding and analysing portfolio performance statistics.
Dugal is a member of the investment property forum and he has been approved by the FCA to conduct investment business. He also holds the Chartered Financial Analyst designation. He is a graduate of University of Bristol with a degree in Geography.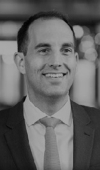 Luke Baker
Senior Fund Manager, Tesco Pension Investment
Luke is a real estate fund manager with more than 18 years experience in real estate investment and development management across UK commercial, residential and other alternative sectors.
Luke is responsible for new business as well as repositioning existing investment vehicles and experience across the investment lifecycle: originating investment strategy; taking fund projects through product development, legal structuring and successful capital raising; through to ongoing investment management including acquisitions, asset and development management and disposal.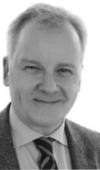 Robert Boag
Independent consultant
Robert Boag is an independent consultant. He was a portfolio manager within Lothian Pension Fund`s investment team with responsibility for the management and oversight of the indirect property assets within Lothian and other collaborative Funds.
Prior to joining Lothian, Robert was responsible for the strategy and performance of UK Commercial Property Trust, a FTSE 250 listed property investment company managed by Ignis Asset Management.
His professional roots are in UK commercial property asset management where he has worked as property and investment manager with both Scottish Metropolitan and Haslemere Estates.
Robert graduated from the University of Paisley in 1986 with a BSc Degree (with commendation) in Land Economics and gained his IPF Diploma in Property Investment in 2010.
He is a member of the Royal Institution of Chartered Surveyors (RICS) and The Investment Property Forum (IPF).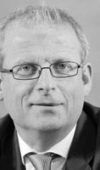 Mark Bunney
Head of Indirect Property Team, Aegon Asset Management
Mark Bunney is Head of the Indirect Property team at Aegon AM (formally Kames Capital) and is responsible for their segregated mandates and fund of funds and as such is an investor in many of the AREF Member Funds. A chartered surveyor by background , he has over 30 years' experience investing in both physical property and UK and Continental European real estate funds. Prior to Aegon AM, Mark was at ING Real Estate where he was instrumental in building the ING Real Estate Select business – this grew to include 25 segregated accounts and the UK's largest property fund of funds which had more than 70 institutional investors. Mark was, many years ago, a member of AREF's Education Committee and more recently sat on the Secondary Markets Working Group. He is also a member of the IPF Research Steering Group.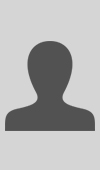 Susannah Friar
Investment Manager, Property, Merseyside Pension Fund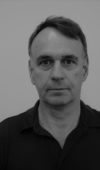 Richard Gale
Non-Executive Director
Richard has undertaken all aspects of property fund management over a long career, including asset management, acquisition, sale, development, portfolio construction for direct and indirect assets and fund governance Richard is now using his long and deep experience of real estate fund management as a nonexecutive director based in Luxembourg.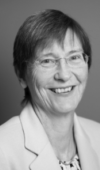 Vanessa Jacka
Portfolio Manager, Brunel Pension Partnership
Vanessa is a Portfolio Manager at Brunel Pension Partnership, responsible for Brunel's clients' UK property fund management. Brunel has ten LGPS clients in the south-west who are in the process of transferring funds to Brunel on a discretionary management basis, thus aiming to achieve better net risk-adjusted performance returns through scale investing.
Prior to joining Brunel in 2018, Vanessa worked for eight years at Derbyshire Pension Fund as a Fund Manager, managing both the investment of the indirect property funds and part of Derbyshire's direct UK equity exposure, including REITs. She was also responsible for investment strategy for Developed Europe and for overseeing Derbyshire's European Equity mandate, managed by UBS.
From 2004 to 2010, Vanessa worked at Quilter in Birmingham as an Investment Manager, investing on a discretionary and advisory basis for charities, trusts and private clients. She began her career in stockbroking with Grieveson Grant in 1982.
Vanessa is a Chartered Fellow of the Chartered Institute for Securities and Investment and an Investment Management Certificate holder. She has an MA in English Literature from Trinity College, Cambridge.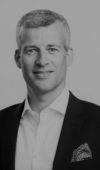 Lee Marshall
Head of Real Estate, Pension Protection Fund
Lee is Head of Real Estate for the Pension Protection Fund and responsible for all aspects of strategy and execution relating the to the PPF's £2bn of global real estate assets.
After 6yrs in real estate research and portfolio analysis roles with IPD (now MSCI) and CBRE Global Investors, Lee spent 13yrs as a senior fund manager and Head of Continental Europe in the indirect real estate teams at Aviva Investors and LaSalle Investment Management. In these roles he worked with a range of institutional clients in delivering fund based global real estate investment solutions and led the launch of the business unit's flagship multi strategy global real estate fund.
Lee holds a BSc in biochemistry from Imperial College London.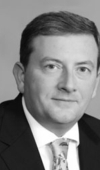 Peter Martin
Investment Officer, Medical Defence Union
Peter is the Investment Officer for the Medical Defence Union and is a Fellow of the Institute of Actuaries. He is an experienced senior investment professional, has been widely quoted in the investment press and regularly speaks at conferences.
Peter was formerly Head of Manager Research at JLT Employee Benefits and his research specialisms included Bonds, LDI and Property. He has also been a Senior Investment Advisor to pension funds over many years for a wide variety of client and in addition has had experience of being an Independent Trustee.
Peter has been a member of the Society of Pension Professionals (SPP) Investment Committee as well as the Investor Committee of the Association of Real Estate Funds. He has also been the SPP representative to Debt Management Office quarterly consultation with regard to gilt issuance and End Year consultation with the Commercial Secretary to the Treasury.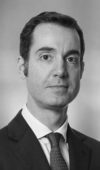 Darren Robinson
Senior Fund Manager, LaSalle
Darren is a Senior Fund Manager within LaSalle Global Partner Solutions where he is responsible for portfolio management and underwriting investment opportunities. He has over 15 years of experience in the real estate market. Prior to LaSalle's acquisition of Aviva Investors' Real Estate Multi-Manager business, Darren was a Fund Manager at Aviva and has managed both separate accounts and open-ended pooled fund vehicles invested across the globe. Prior to working at Aviva, he worked in direct real estate investment and Research & Strategy at ING Real Estate.
Darren has a BSc in Astrophysics and Astronomy and BSc in Economics and is registered as an Authorised Person by the FCA to conduct investment management activity.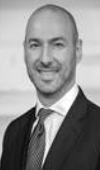 Antony Sander
Portfolio Manager for Multi-Managers Real Estate, UBS
Antony is a Portfolio Manager for Multi-Managers Real Estate, a business which forms part of Real Estate & Private Markets within UBS Asset Management. He is responsible for managing their UK segregated mandates as well as the underwriting and ongoing monitoring of UK investments for their global multi-manager funds and segregated mandates. Antony is also a member of their UK Investment Committee. Antony has over 17 years' experience in the real estate market. Prior to joining UBS Asset Management, Antony worked at DTZ, Smith Barney and Sir Robert McAlpine. He has a BSc in Commercial Management & Quantity Surveying at UMIST and an MSc in Real Estate Investment at Cass Business School. Antony is a member of the Investment Property Forum (IPF) and the Society of Property Researchers (SPR). He holds the Investment Management Certificate (IMC) and is an FCA registered individual.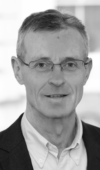 Stephen Palmer
Director, DTZ Investors
Strategist and real estate investment manager with a track record of investing in direct real estate in UK, France and the Netherlands, indirect funds in UK and continental Europe, and UK REITs.
Stephen is a consultant, with expertise in defining and executing profitable strategic ideas using a variety of financial structures.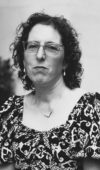 Jacqui Bungay
Policy Secretariat , AREF
Jacqui is AREF's Company Secretary and provides policy guidance and secretariat services to AREF's Board and Management Committee as well as many of AREF's committees and working groups.
Jacqui joined AREF in 2014 after working for over 25 years in fund compliance, client relationships and administration in the trustee and depositary sector.