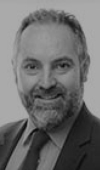 Justin Brown
Managing Director, BlackRock
Justin is the Chair of the AREF Research & Information Committee.
Justin is Managing Director at BlackRock, and a member of the Real Estate Team and Portfolio Manager of the BlackRock UK Property Fund. He is responsible for management and performance of the Fund. He leads a team of investment professionals dedicated to the management of the Fund.

Justin joined BlackRock from UBS Global Asset Management in 2012. He has worked within the UK property industry for 18 years focusing primarily on fund management and investment.

Justin has a Bachelor of Economics degree from University of Tasmania (Australia) and a Post Graduate Diploma in Estate Management from Southbank University. He qualified as a Chartered Surveyor in 2000.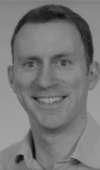 Ray Adderley
Head of Performance & Investment Process, Real Estate, Nuveen Real Estate
Ray provides investment management oversight across Nuveen Real Estate, ensuring consistency in the investment process and performance culture.
He works closely with the investment and finance teams to ensure the business delivers investment performance for our clients. He is a member of the European and Asia Pacific investment and real estate debt investment committees, executive risk and compliance committee, operating committee, pricing committee and product committee.
Ray graduated with a B.Sc., Honours, in Land Management from the University of Reading. He is a member of the research and information committee for the Association of Real Estate Funds, and the U.K. MSCI real estate advisory group, and was appointed to the Management Board of the European Association for Investors in Non-Listed Real Estate Vehicles ("INREV") in 2019.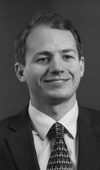 Jonathan Bayfield
Head of UK Real Estate Research, Aviva Investors
Jonathan leads the UK Real Estate Research team at Aviva Investors. He has a significant role in influencing individual funds' investment strategies as well as leading the house location strategy. He is also part of the senior team that challenge and give guidance on investment and portfolio construction decision-making, working across equity, debt and long income mandates. As part of his role, he also manage the thought leadership and insight program for the wider Real Assets Research team.
Prior to joining Aviva Investors, Jonathan worked in JLL's Research and Consulting team, in the UK and Europe. Jonathan obtained an MSc in Real Estate from Reading University's College of Estate Management and a BSc in Geography from University College London. Jonathan also holds the Investment Management Certificate (IMC).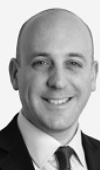 Mark Clacy-Jones
Fund Strategist – Real Estate, Abrdn
Mark Clacy-Jones is Senior Fund Strategist at Abrdn, responsible for producing, guiding and facilitating optimal fund level strategy across the global suite of Abrdn funds. This role also focuses on understanding the performance drivers of funds and their risk levels. Prior to joining Standard Life Investments in January 2017, Mark spent 9 years at IPD, and subsequently MSCI, working in a range of global research roles including Head of Indices and ultimately Head of Applied Real Estate Research. Mark also had a brief spell setting up a Data & Analytics function for Knight Frank's Research Team just prior to joining SLI.
A former Chair of the Society of Property Researchers, Mark currently sits on advisory committees for AREF & MSCI, and is actively involved in initiatives for INREV & the IPF.
Mark holds a BA Economics from Leicester University and a MA Business & Management in Emerging Markets from Reading University.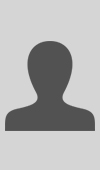 Hélène Demay
Vice President, Client Coverage, MSCI
Hélène works in the Real Estate part of MSCI, where she heads the team of UK Client Consultants. Hélène has worked at MSCI, formerly IPD, for 13 years. She has held several positions over the years, both in Coverage and Product Management. Before working in the Coverage team, Hélène was instrumental in establishing a number of MSCI's leading products such as the IPD Rental Information Service (IRIS) and the Global Property Fund Index.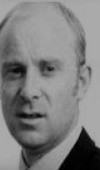 Alistair Dryer
Head of UK, LaSalle Global Partner Solutions
Alistair is a head of UK at LaSalle Global Partner Solutions. He moved over from Aviva Investors in 2018, where he was Head of UK Capital GIRE and a Senior Fund Manager, responsible for a number of key client accounts. Alistair joined Aviva Investors in March 2009, previously having worked at ING Real Estate for nine years, firstly in the research team and then in the Multi-Manager team.

Alistair holds an LLB in Law and an MSc in Management and IT from the University of Leicester. In 2009 he completed the IPF Diploma. Alistair is also a member of the INREV Secondary Markets and Liquidity Committee.
Kim Politzer
Director of Research, European Real Estate, Fidelity
Kim Politzer joined Fidelity's Real Estate team in March 2018. She leads the European research team and is part of the senior management team. Prior to this, Kim was a Senior Director, and Head of European Research at Invesco Real Estate.
At Fidelity she works closely with the real estate investment team to apply both top down and bottom up research to support strategy for new and existing mandates.
With c.30 years' experience, Kim began her career as a site researcher for Tesco before moving to Weatherall Green & Smith (now BNP Paribas Real Estate) where she worked in occupier research, specialising in the retail sector, and was also responsible for real estate forecasting across all sectors.
At Invesco, Kim provided a pan-European overview of the real estate market, and was responsible for Invesco's European Real Estate House View. She sat on the Investment Committee, the Fund Strategy Review Committee and co-chaired the Investment Strategy Group.
Kim has an MA in Geography from the University of California, Los Angeles and an MSc in Econometrics & Forecasting from London Guildhall University.
She is a member of the Society of Property Researchers, the Investment Property Forum and the Society of Business Economists. Kim is also part of the Women Talk Real Estate network.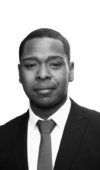 Ryan Richards
Senior Analyst, Knight Frank
Ryan is a senior analyst supporting Knight Frank's Healthcare team, responsible for providing market research, data and commentary on the UK Healthcare real estate market. Prior to this, Ryan's time within the Aegon Asset Management Global Real Assets Equity team was focused on fund performance, senior debt and market trend reporting as well as Impact investing & Sustainable Real Estate.
Ryan studied Financial Economics at Kingston University and holds the Investment Management Certificate (IMC), the CIMA qualification to certificate level (CIMACertBA) alongside being an Associate member of the RICS (AssocRICS).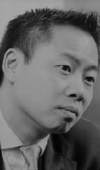 Tony Yu
Fund Manager, Kames Capital
Tony is a fund manager in Kames Capital's property multi manager team with responsibility for developing portfolio strategies, fund research and dealing. He joined Kames Capital in 2012 from ING, where he was a UK fund manager in the ING Real Estate Select team, and has more than 10 years' experience in the property market.
Tony studied Economics at the London School of Economics and was formerly chair of the IPF/Property Derivatives Interest Group's technical subcommittee, co-author of the PDIG report "Getting into Property Derivatives", and oversaw £350m of property derivative strategies at ING Real Estate.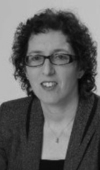 Jacqui Bungay
AREF Policy Secretariat , AREF
Jacqui provides policy guidance and secretariat services to the AREF Board and AREF Management Committee as well as the following AREF Committees: Corporate Governance, ESG & Impact Investing, Investor, Public Affairs, Research and Information and Retails Funds. In addition, Jacqui monitors members' compliance with AREF's Code of Practice.
Jacqui joined AREF in 2014 after working for over 25 years in fund compliance, client relationships and administration at Natwest Trustee & Depositary Services.