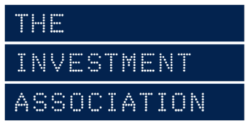 The Investment Association (IA) and the Association of Real Estate Funds (AREF) have today announced that the two organisations have signed a memorandum of understanding that AREF will become a member of the IA.
This new partnership will enable the IA to better represent all aspects of the property fund industry and the savers and investors who are its customers. Property funds are an important part of the investment market, with AREF representing over 65 members which look after around £72 billion assets under management.
By combining their resources and expertise, the IA's and AREF's members will benefit from an expansion of their member services.
In keeping with other recent partnerships, such as Investment20/20 which joined the IA family last May, AREF will retain its distinct brand identity. AREF will continue to focus on promoting best practice in governance and transparency amongst fund members.
AREF will also grow its programme of training and topical events for members, tapping into the IA's resourcing and expertise, as well as providing in-depth policy advice, supported by the IA's wider knowledge on the fund market.
Chris Cummings, CEO of the IA:
"I am extremely pleased to announce that AREF will be joining the IA family. Bringing the various components of the funds industry together will enable us to focus our resources on building a globally competitive and forward-looking industry.
"Property funds are a crucial part of the investment landscape, both for retail and institutional investors. AREF's deep knowledge of this sector will undoubtedly benefit the IA's members as well as the savers and investors our industry serves."

John Cartwright, CEO of AREF:
"AREF and the IA have had a longstanding relationship and this new partnership takes that relationship to a new level by combining the expertise of both organisations. We look forward to working with the IA to expand our reach and grow our member offering."
-Ends –
Notes to the Editors:
The partnership will be effective as of 25th April 2019.

For further information, please contact:
Helen Ayres, Communications Manager: Helen.Ayres@theia.org
T +44(0)20 7831 0898
IA press office: Press@theia.org

About the Investment Association (IA):
The IA champions UK asset management, supporting British savers, investors and businesses. Our 250 members manage £7.7 trillion of assets and the asset management industry supports 100,000 jobs across the UK.
Our mission is to make investment better. Better for clients, so they achieve their financial goals. Better for companies, so they get the capital they need to grow. And better for the economy, so everyone prospers.
Our purpose is to ensure investment managers are in the best possible position to:
Build people's resilience to financial adversity
Help people achieve their financial aspirations
Enable people to maintain a decent standard of living as they grow older
Contribute to economic growth through the efficient allocation of capital.
The money our members manage is in a wide variety of investment vehicles including authorised investment funds, pension funds and stocks and shares ISAs.
The UK is the second largest investment management centre in the world, after the US and manages 35% of all assets managed in Europe.

About the Association of Real Estate Funds
The Association of Real Estate Funds (AREF) is the body that represents the interests of its member funds, those firms that advise and support them, and the end customers that invest in our member funds.
Our membership includes over sixty-five funds spanning the leading real estate fund management houses in the industry, through to smaller, specialist boutiques, with a collective net asset value of over £72bn (at 30 Sept 2018). In addition, we have more than fifty Affiliate members and a number of Associate members.
We are recognised by policy makers, regulators, tax authorities and other official organisations as the leading spokesperson for real estate funds, so through bringing all stakeholders together we have the ability to influence the way our industry evolves.