28 Aug 2019
We are delighted to announce that:
Darren Robinson, LaSalle has joined the Investor Committee.
Laura Henrick, Bedell Cristin and Rory Blazeby, Ocorian have joined the FutureGen Committee
You can find their biographies below: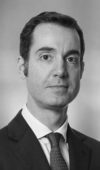 Darren Robinson
Senior Fund Manager, LaSalle
Darren is a Senior Fund Manager within LaSalle Global Partner Solutions where he is responsible for portfolio management and underwriting investment opportunities. He has over 15 years of experience in the real estate market. Prior to LaSalle's acquisition of Aviva Investors' Real Estate Multi-Manager business, Darren was a Fund Manager at Aviva and has managed both separate accounts and open-ended pooled fund vehicles invested across the globe. Prior to working at Aviva, he worked in direct real estate investment and Research & Strategy at ING Real Estate.
Darren has a BSc in Astrophysics and Astronomy and BSc in Economics and is registered as an Authorised Person by the FCA to conduct investment management activity.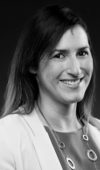 Laura Hendrick
Senior Associate, Bedell Cristin
Laura joined Bedell Cristin in 2014 working in the Jersey office before relocating to the London office in 2017. Laura works in the Financial Services Law team advising on a range of investment funds, corporate and finance transactions, with a particular focus on real estate funds. Laura studied English and French at the University of Warwick before completing the GDL and LPC at The College of Law.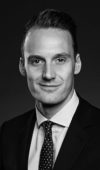 Rory Blazeby
Director, Fund Services, Ocorian
Rory Blazeby is a director at Ocorian Fund Services based in their London office. He joined in May 2019 and is tasked with driving growth across the Alternative Investments business with a particular lens on the UK and European Real Estate market. Prior to this, Rory was with Ernst & Young in the Asset Management practice focused on Private Equity and Real Estate.
Rory graduated from the University of Plymouth with a BA in History and has been involved in private markets since 2013.
Tags
Author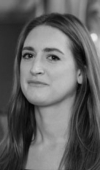 Eve Holloway
Marketing Executive, AREF
Eve helps with the administrative side of AREF, including running events, updating the website and marketing.
Eve previously worked for The Investment Association. She has worked in financial services since 2013.