16 Feb 2021
We are delighted to announce that the below members have joined the Corporate Governance Committee:
Nick Smith, Aberdeen Standard Investment
Matthew Abbott, Legal & General Investement Managament
You can find their biographies below: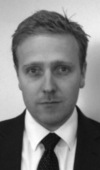 Matthew Abbott
Head of Client Development – Real Estate Client Solutions, Legal & General Investment Management
Matthew recently joined Legal & General as Head of Client Development – Real Estate Client Solutions.
Prior to this he was a Principal in Mercer's Real Estate Boutique. He joined Mercer in 2011 and researches real estate investment managers across Europe, covering all investment styles including commercial and residential real estate. Matthew is also part of Mercer's Dynamic Asset Allocation group and assists clients with strategic real estate advice. From an industry perspective, Matthew sits on the IPF Indirect Funds Working Group and the AREF Investor Committee and has previously been involved with IPD's Index Consultative Group.
Prior to joining Mercer, Matthew was a Real Estate Researcher and Investment Consultant with Aon Hewitt for eight years. Matthew holds the IMC, has studied the Actuarial profession and holds an undergraduate Bachelor of Science in Mathematics & Statistics from the University of Newcastle-upon-Tyne and a postgraduate Master of Science in Real Estate from Kingston University.
He regularly appears in the financial press and is active on industry panels, discussing all matters relating to institutional investment in real estate.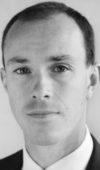 Nick Smith
Fund Manager, Aberdeen Standard Investment
Nick is the Fund Manager of AIPUT (Airport Industrial Property Unit Trust), the award winning specialist investor and developer of high quality industrial warehouse facilities at the London airports, with AUM of £0.7 billion (Euro 0.8 billion).
Tags
Author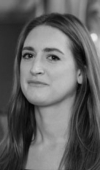 Eve Holloway
Marketing Executive, AREF
Eve helps with the administrative side of AREF, including running events, updating the website and marketing.
Eve previously worked for The Investment Association. She has worked in financial services since 2013.