31 Jul 2019
We are delighted to announce that:
Mark Bunney, Kames Capital has joined the Investor Committee.
Simon Vardon, Sanne has joined the Tax Committee
You can find their biographies below: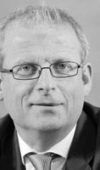 Mark Bunney
Head of Indirect Property Team, Kames Capital
Mark Bunney is Head of the Indirect Property team at Kames Capital and is responsible for their segregated mandates and fund of funds and as such is an investor in many of the AREF Member Funds. A chartered surveyor by background , he has over 30 years' experience investing in both physical property and UK and Continental European real estate funds. Prior to Kames Capital, Mark was at ING Real Estate where he was instrumental in building the ING Real Estate Select business – this grew to include 25 segregated accounts and the UK's largest property fund of funds which had more than 70 institutional investors. Mark was, many years ago, a member of AREF's Education Committee and more recently sat on the Secondary Markets Working Group. He is also a member of the IPF Research Steering Group.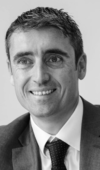 Simon Vardon
Director, Product Development – Real Estate, Sanne
As Director, Product Development – Real Estate, Simon is responsible for developing the real estate product for SANNE's global business.
Simon joined SANNE in 2013 having previously worked at global financial services organisation where he headed their financial reporting division servicing funds investing into real estate, private equity and capital market assets.
Simon is a Fellow of the Association of Chartered Accountants of England & Wales and a Fellow of the Association of Accounting Technicians. He started his career in the Audit & Advisory business of Ernst & Young.
Tags