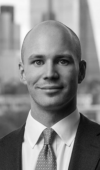 Tom Pinnell
Langham Hall
Tom joined the Real Estate division of Langham Hall in July 2019, as an Associate Director. He works primarily with UK Real Estate managers in the setup and ongoing administration of various investment structures.
Prior to this, Tom worked at global fund administration firm Vistra.
Tom has a Bachelor's degree in Biology from Cardiff University, graduating in 2013, and is currently studying towards becoming a CAIA charterholder.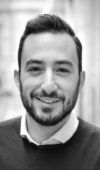 Ben Beck
Investment Manager, Columbia Threadneedle
Ben joined Columbia Threadneedle Investments in July 2016 as an Asset Manager, identifying and realising asset value enhancement opportunities. In 2018, Ben moved into the investment team and as an Investment Manager is now responsible for sourcing, analysing and transacting property investments for a number of pooled UK balanced funds. Prior to joining the company, Ben worked for Savills advising a range of institutional and private landlords on their UK property holdings.
Ben graduated with a Masters degree in International Relations from the University of Nottingham, then going on to complete a Postgraduate Diploma in Real Estate from London South Bank University. He is a qualified member of the Royal Institution of Chartered Surveyors (MRICS).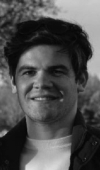 Ed Clampitt
Associate Product Manager, Schroders Real Estate
Ed Clampitt is an Associate Product Manager at Schroder Real Estate, responsible for managing global real estate securities as well as directly investing real estate funds and mandates. Ed joined Schroders in 2016.

Prior to this Ed worked as a Product Research and Development Specialist at Partnership Assurance - a specialist insurer. Ed studied International Relations and Economics at the University of Birmingham, graduating in 2013.

Ed holds the Investment Management Certificate (IMC).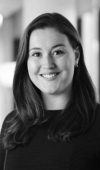 Victoria Dalziel
Associate Investment Director - Real Estate Product Strategy & Specialists, Aberdeen Standard Investment
Victoria is an Associate Investment Director in the Private Markets Product Strategy Team at Aberdeen Standard Investments. Her role within this team is product creation and launch with a focus on the real estate sector.
Victoria joined Standard Life Investments in 2016 where she worked in the direct real estate team as a portfolio manager primarily working with the Pooled Property Pension Fund, a £3.15bn fund focussing on prime UK properties.
She is a member of the Royal Institution of Chartered Surveyors and graduated in Real Estate from the University of Aberdeen in 2016.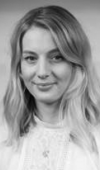 Olivia Drew
Transaction Manager, RE-UK, UBS Asset Management
Olivia Drew is a Transaction Manager for Real Estate UK (RE-UK), a business which forms part of Real Estate & Private Markets (REPM) business within UBS Asset Management.
Olivia joined UBS-AM in December 2017 to source and complete transactions on behalf of several Funds and segregated mandates within RE-UK, including Triton Property Fund LP. Olivia also acts as an asset manager within the team focusing on student accommodation.
Prior to joining UBS, Olivia worked at M&G Investments (2014–2017), first as a graduate trainee, and then as a real estate analyst.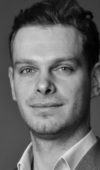 Tom Goodwin
Real Estate Investment Research Specialist - Alternatives , Mercers
Tom is a Real Estate Investment Research Specialist at Mercer, joining the firm in 2014, and moving internally to Real Estate Manager Research in 2016. He primarily focusses on researching commercial and residential real estate strategies across equity and debt in the UK, as well as assisting with managing fund of fund products in Mercer's delegated solutions business.
Tom graduated in 2011 from Royal Holloway University of London with a BSc in Economics, has obtained the Investment Management Certificate (IMC), and is a CFA charterholder.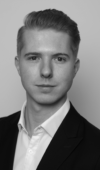 Myles Grover
Vice President, The Townsend Group
Myles is a Vice President in the Portfolio Management team at The Townsend Group, a multi-manager, open-architecture global real estate platform.
Prior to working at The Townsend Group, Myles was an analyst in the Aviva Investors Global Real Estate team, working for both the UK Direct and Global Indirect businesses.
Myles holds a Masters degree in Real Estate from Cass Business School, the Investment Management Certificate (IMC) and is a Chartered Alternative Investment Analyst (CAIA) charterholder.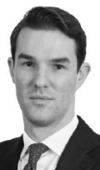 Patrick Groves
Senior Associate, CMS Cameron McKenna Nabarro Olswang LLP
Patrick Groves joined CMS (formerly Nabarro) in 2011 and is a Senior Associate in their Funds and Indirect Real Assets team in London. He advises managers and investors on all aspects of indirect transactions, with an emphasis on fund structuring and advisory work across the real estate, private equity, debt and alternatives space.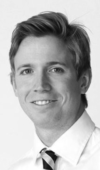 Will Lawrence
Senior Associate, Funds and Indirect Real Assets, CMS UK
Will joined CMS (formerly Nabarro) in 2014 and is a Senior Associate in their Funds and Indirect Real Assets team in London. Will advises fund managers, asset managers and investors on a wide range of fund formation, joint venture and M&A matters.
Nileena Premchand
Senior Associate, Bryan Cave Leighton Paisner LLP
Nileena Premchand joined Bryan Cave Leighton Paisner LLP in 2011 and is a Senior Associate in the Funds & Investment Management team in London. She advises on the structuring, formation and operation of real estate private investment funds and other structured real estate investment vehicles. Nileena also advises investment managers and other authorised firms on regulatory matters including the interpretation of UK rules and regulatory requirements; establishing and operation of fund management businesses; and transactional support on the acquisition, disposal and reorganisation of regulated businesses or institutions.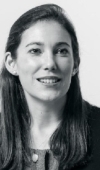 Laura Sweet
Assistant Fund Manager, Mayfair Capital
Laura joined Mayfair Capital as an Asset Manager in June 2015, before being promoted in January 2018 to Assistant Fund Manager. Laura is primarily responsible for assisting with the investment activities and asset management initiatives of Mayfair Capital Property Unit Trust and Mayfair Capital Commercial Property Trust.
Prior to this Laura spent nearly four years at Lambert Smith Hampton, the final two years of which was within the Capital Markets team, chiefly focussing on South East offices . She was elected a member of the RICS in 2013. Laura undertook the Real Estate Management MSc at Oxford Brookes and an undergraduate degree in Physiology at Oxford University.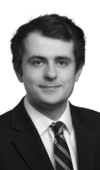 Alex Taylor
Assistant Portfolio Manager, Aberdeen Standard Investment
Alex joined Aberdeen Standard Investments in 2018 working in the Transactions Team responsible for pre-acquisition due diligence and analysis across a variety of different direct real estate sectors. Alex currently works as an Assistant Portfolio Manager on a £2.2bn mandate focussing on both core and core-plus UK assets.
Alex graduated from the University of Reading with a BSc in Real Estate.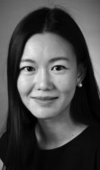 Ann Xu
Senior Associate, CBRE Global Investors
Ann joined CBRE Global Investors in 2016 and splits her time across the CBRE UK Property PAIF and CBRE UK Affordable Housing Fund. Her role includes fund management, transactions, asset management and ESG/ Impact reporting. Prior to this, Ann was on the graduate training program at Savills.
Ann is a chartered surveyor and holds a Bachelor of Arts in Land Economy from Cambridge University.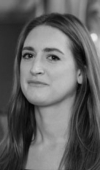 Eve Holloway
Marketing Executive, AREF
Eve helps with the administrative side of AREF, including running events, updating the website and marketing.
Eve previously worked for The Investment Association. She has worked in financial services since 2013.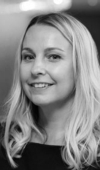 Clare Whyte
Head of Marketing & Events, AREF
Clare is responsible for all aspects of the planning, development and execution of the marketing strategy for AREF.
Clare leads on event management, liaising with committees and members to schedule, plan and deliver an effective events calendar for the association. She also has overall responsibility for brand, as well as the design, development and production of marketing across both digital and offline channels, including the website.