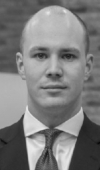 Tom Pinnell
Langham Hall
Tom joined the Real Estate division of Langham Hall in July 2019, as an Associate Director. He works primarily with UK Real Estate managers in the setup and ongoing administration of various investment structures.
Prior to this, Tom worked at global fund administration firm Vistra.
Tom has a Bachelor's degree in Biology from Cardiff University, graduating in 2013, and is currently studying towards becoming a CAIA charterholder.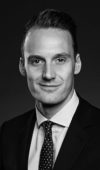 Rory Blazeby
Director, Fund Services, Ocorian
Rory Blazeby is a director at Ocorian Fund Services based in their London office. He joined in May 2019 and is tasked with driving growth across the Alternative Investments business with a particular lens on the UK and European Real Estate market. Prior to this, Rory was with Ernst & Young in the Asset Management practice focused on Private Equity and Real Estate.
Rory graduated from the University of Plymouth with a BA in History and has been involved in private markets since 2013.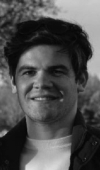 Ed Clampitt
Associate Product Manager, Schroders Real Estate
Ed Clampitt is an Associate Product Manager at Schroder Real Estate, responsible for managing global real estate securities as well as directly investing real estate funds and mandates. Ed joined Schroders in 2016.

Prior to this Ed worked as a Product Research and Development Specialist at Partnership Assurance - a specialist insurer. Ed studied International Relations and Economics at the University of Birmingham, graduating in 2013.

Ed holds the Investment Management Certificate (IMC).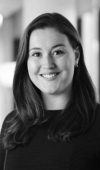 Victoria Dalziel
Portfolio Manager, Aberdeen Standard Investment
Victoria is a Portfolio Manager at Aberdeen Standard Investments. She joined as a graduate in 2016. Victoria works primarily with the Pooled Property Pension Fund which is a £3.15B fund focussing on investing in prime UK properties. She is also involved with transactions and development projects.
She graduated in Real Estate from the University of Aberdeen in 2016.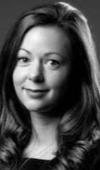 Megan Harwood
Fund Manager, Kames Capital
Megan joined Kames Capital as an Asset Manager in 2015, working across their range of Active Value funds.
Prior to that she was an Associate within the Business Space Investment team at Savills.
Megan graduated from Cambridge University in 2011.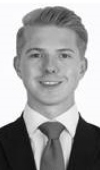 Myles Grover
Associate, The Townsend Group
Myles is an Associate in the Portfolio Management team at The Townsend Group, a multi-manager, open-architecture global real estate platform.
Prior to working at The Townsend Group, Myles was an analyst in the Aviva Investors Global Real Estate team, working for both the UK Direct and Global Indirect businesses.
Myles holds a Masters degree in Real Estate from Cass Business School, the Investment Management Certificate (IMC) and is a Chartered Alternative Investment Analyst (CAIA) charterholder.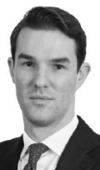 Patrick Groves
Senior Associate, CMS Cameron McKenna Nabarro Olswang LLP
Patrick Groves joined CMS (formerly Nabarro) in 2011 and is a Senior Associate in their Funds and Indirect Real Assets team in London. He advises managers and investors on all aspects of indirect transactions, with an emphasis on fund structuring and advisory work across the real estate, private equity, debt and alternatives space.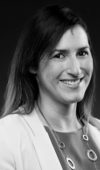 Laura Hendrick
Senior Associate, Bedell Cristin
Laura joined Bedell Cristin in 2014 working in the Jersey office before relocating to the London office in 2017. Laura works in the Financial Services Law team advising on a range of investment funds, corporate and finance transactions, with a particular focus on real estate funds. Laura studied English and French at the University of Warwick before completing the GDL and LPC at The College of Law.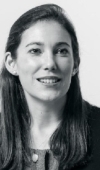 Laura Sweet
Assistant Fund Manager, Mayfair Capital
Laura joined Mayfair Capital as an Asset Manager in June 2015, before being promoted in January 2018 to Assistant Fund Manager. Laura is primarily responsible for assisting with the investment activities and asset management initiatives of Mayfair Capital Property Unit Trust and Mayfair Capital Commercial Property Trust.
Prior to this Laura spent nearly four years at Lambert Smith Hampton, the final two years of which was within the Capital Markets team, chiefly focussing on South East offices . She was elected a member of the RICS in 2013. Laura undertook the Real Estate Management MSc at Oxford Brookes and an undergraduate degree in Physiology at Oxford University.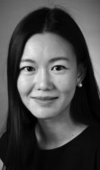 Ann Xu
Associate, CBRE Global Investors
Ann joined CBRE Global Investors in 2016 and splits her time across the CBRE UK Property PAIF and CBRE UK Affordable Housing Fund. Her role includes fund management, transactions, asset management and ESG/ Impact reporting. Prior to this, Ann was on the graduate training program at Savills.
Ann is a chartered surveyor and holds a Bachelor of Arts in Land Economy from Cambridge University.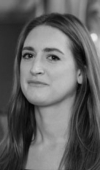 Eve Holloway
Marketing Executive, AREF
Eve helps with the administrative side of AREF, including running events, updating the website and marketing.
Eve previously worked for The Investment Association. She has worked in financial services since 2013.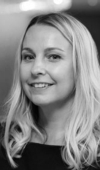 Clare Whyte
Marketing Manager, AREF
Clare is responsible for managing and developing AREF's marketing strategy.
Clare joined AREF in August 2012 and has over 20 years experience in the real estate industry, mainly in the Real Estate team at Aviva Investors in a variety of roles; latterly as Real Estate Marketing Manager. She also worked as a Technical Fund Assistant in the Property Team at Kames Capital on a short-term contract.