Diversity Talks Real Estate are offering anexcellent course, aimed at women in the RE Industry which we think may be of interest to our member. Please see details below. Diversity Talks Real Estate is an extension of the existing Women Talk Real Estate concept, which has successfully raised the visibility of female professionals through the stage and media.
Diversity Talks Real Estate are a non profit organisation dedicated to increasing the visibility of women in the European real estate industry. Their database connects female professionals with speaking and media opportunities and provides training for successful stage and media presence.
---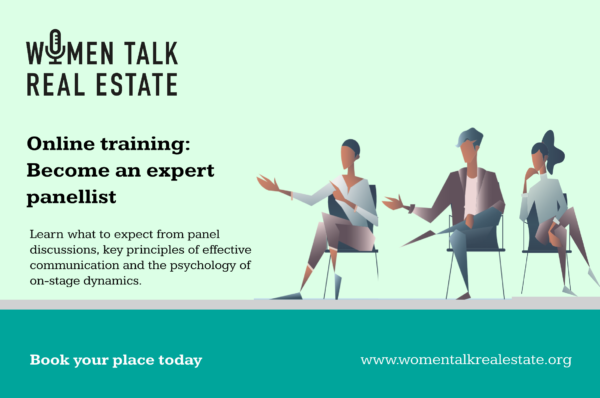 Become an expert panellist
Thursday 25th November 2021
This online course for female professionals examines techniques and gives practical advice for getting the best out of panel discussion opportunities. While in-person events are currently on hold, this course provides a good opportunity to gain tips for participating in webinars, as well as preparing for the return to live events. Panel discussions are an integral part of industry event programmes, and provide an excellent entry-point for women to raise their profile at industry events and gain public speaking experience.
---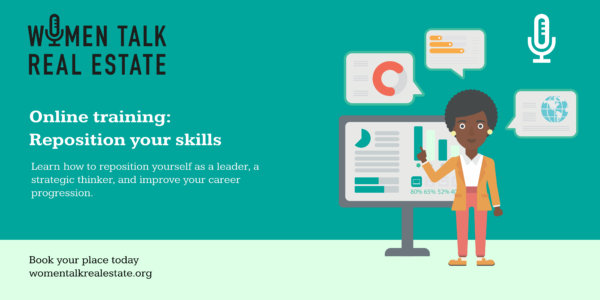 Reposition your skills
Tuesday 7th December 2021
This training course will look at repositioning how you communicate your skills and accomplishments internally and externally. In general, women do not like to self-promote yet undervaluing their skills or being too reticent can lead to them being perceived as less strategic and junior, and be damaging to their career progression. Learn to reposition how you talk about yourself and your work in meetings, pitches and other scenarios that both presents you in your best light but also that is comfortable and authentic.