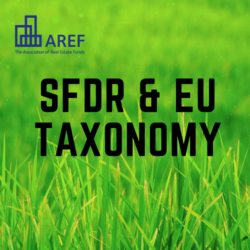 AREF Members welcome to join The IA SFDR Implementation Forum
In December 2020 the IA established an SFDR Implementation Forum to assist members with practical implementation of the EU's sustainable finance disclosure regulation. The forum allows members to share views and information on challenges they are encountering with implementation of this new EU regulation. AREF members are welcome to join the forum, please contact us (info@aref.org.uk) if you would like to join.
The AREF ESG & SII Committee would like to highlight this important topic to all our members and the wider industry.
GET PREPARED !
Watch the 10 minute podcast. LISTEN to ESG experts, LEARN how you'll be affected, WHY you should care and importantly, HOW TO PREPARE!
Highlights include:
SFDR and the Taxonomy will still apply to UK asset managers that distribute funds in Europe
SFDR introduces three changes for asset managers - listen to what they are.
The Taxonomy establishes a new disclosure framework to determine whether a fund is environmentally sustainable.
SFDR & EU Taxonomy will introduce comparable standards that allow funds to clearly differentiate themselves in the market.
These new regulations are complex. There will be a long adjustment period.

"This is the start of greater disclosure, greater transparency and greater comparability across the market in ESG performance"

Click below to watch the 10 minute podcast and learn how you can prepare:
Thanks to our speakers: Paul Mora, Senior Regulatory Developments Analyst at Columbia Threadneedle and Nina Reid, Head of Responsible Property Investment (Global) at M&G.
This podcast is brought to you in collaboration with Carbon Intelligence, and proudly sponsored by Sanne Group,
If you'd like to see more exclusive short films in the series, and listen to different ESG industry experts explain the themes in detail click here to view all six podcasts in the 5 Year Roadmap Series.
Proudly sponsored by: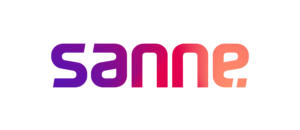 In collaboration with: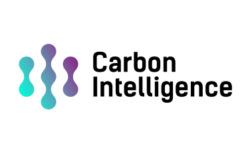 Related Resources:
For further resources relating to SFDR, please click here.

---
View all the video podcasts in the series from our 5 Year Roadmap: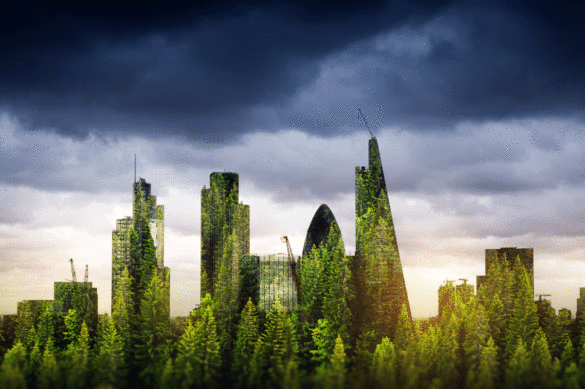 07 Jun 2021
Listen to ESG industry experts explain what ESG themes are set to impact the industry in the next 5 years.
---