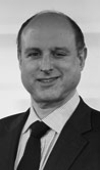 Anthony Shayle
Anthony Shayle formerly (until March 2020) Head of Real Estate Debt EMEA and Portfolio Manager for UBS-PREMF within Real Estate Debt UK (RE-UK-DT), businesses-part of Real Estate & Private Markets within UBS Asset Management (UBS-AM). He was appointed Head of REUK-DT and Portfolio Manager for UBSPREMF in April 2013. In this role, he focused on growing the debt business within RE-UK-DT.
Anthony joined UBS-AM's RE business in June 2009 as Head of RE-UK. This senior debt fund has deployed equity 1.4 times and as at September 2019 was showing an IRR at portfolio level of > 8%.
Prior to joining UBS, Anthony worked for AXA REIM (20052009), where he was initially Head of Business Development and Marketing UK and then Regional Head of UK, Benelux and Nordics. Anthony held various senior investment asset management, debt structuring, finance and accounting positions in the area of private equity and real estate in Curzon Global Partners, AXA REIM (in a previous period), RODAMCO, UBS, BZW and Bankers Trust. Over the last 20 years he has raised circa €2.3 billion of equity for real estate investment and debt strategies representing approximately €5.5 billion potential AUM.
Anthony is both a Fellow of the Association of Chartered Certified Accountants and the Royal institution of Chartered Surveyors.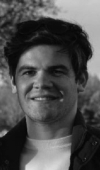 Ed Clampitt
Associate Product Manager, Schroders Real Estate
Ed Clampitt is an Associate Product Manager at Schroder Real Estate, responsible for managing global real estate securities as well as directly investing real estate funds and mandates. Ed joined Schroders in 2016.

Prior to this Ed worked as a Product Research and Development Specialist at Partnership Assurance - a specialist insurer. Ed studied International Relations and Economics at the University of Birmingham, graduating in 2013.

Ed holds the Investment Management Certificate (IMC).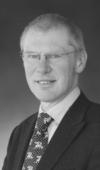 John Forbes
Independent Consultant, John Forbes Consulting
John Forbes is an independent consultant advising real estate investment managers, investors and others in the real estate industry in the rapidly changing areas of product development, governance and regulatory matters for real estate funds. He has advised on the restructuring of high profile open and closed-ended real estate funds in the UK and elsewhere in Europe, as well as the establishment of new funds. He has advised service providers to the real estate investment management industry on the strategic implications of regulatory and other changes. Prior to setting up John Forbes Consulting LLP in 2013, he spent over twenty-five years with PwC, where he led the firm's Real Estate Industry Practice in Europe, the Middle-East and Africa across all of the firm's services to the real estate industry.

John is the chairman of the Independent Supervisory Board of the UBS Triton Property Fund, independent chair of the Urban Splash Residential Fund and non executive chairman of Ginkgo Advisor UK Limited.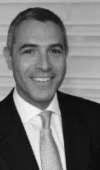 David Hirst
Head of Operations, Global Real Estate UK (GRE-UK) Director, UBS Global Asset Manager
David is Head of Operations for Global Real Estate – UK. His responsibilities include fund structuring, product management and central supplier relations. He has performed this role since July 2009.
David joined UBS Global Asset Management in January 2006 as legal counsel for Global Real Estate – Continental Europe, helping to establish UBS's Luxembourg real estate funds and advising on transactions throughout Continental Europe.
Before joining UBS, David specialised in commercial property transactions at Berwin Leighton Paisner (2001– 2005). David's acquisition and disposals experience included acting for Tesco on new store acquisitions as well as a secondment to British Land. Prior to joining Berwin Leighton Paisner, David worked as a trainee solicitor in London with Eversheds (1999–2001).
David got a BA (Hons) and Post Graduate Diploma in Law at Leeds University.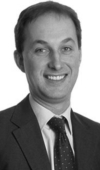 Nick Holman
Partner, Hogan Lovells
Nick is co-head of Hogan Lovells investment funds group. He has extensive experience of advising on the structuring, establishment, marketing and reconstruction of a wide variety of investment funds, and on associated legal and regulatory issues.
Nick's practice covers both closed ended and open ended funds. He has a particular focus on real estate funds, private equity funds, infrastructure funds and other alternative investment classes. He also has advised on the launch of several exchange traded funds (ETFs).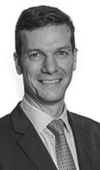 Paul Lawrence
Independent consultant
Paul has worked in the Financial Services sector since 1986, in locations including the Isle of Man, Jersey, Luxembourg and UK. Paul has extensive experience of structuring private equity and real estate investments for institutional clients, including private equity managers, pension funds and listed property companies and serves on a number of boards.
Paul has a professional qualification background in Banking, Trust and Company Administration, Investment Management and recently complete the Investment Property Forum Diploma through the University of Cambridge Institute of Continuing Education.
Until recently, Paul was the Global Head of Fund Services Intertrust, having previously lead the Real Estate business.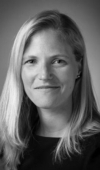 Hannah Marshall
Head of UK Funds, CBRE Global Investors
Hannah is Head of UK Funds at CBRE Global Investors and is the Fund Manager for the CBRE UK Property PAIF. In her role as Fund Manager for the UK Property PAIF, Hannah is responsible for setting the Fund strategy, liaising with investors and coordinating with other team members in order to implement the strategy. Hannah also oversees two UK separate accounts. In her previous role, she was Head of European Portfolio Management within the CBRE Global Investment Partners team, responsible for managing 13 separate accounts as well as a European Fund of Funds.

Prior to joining CBRE Global Investors in 2006, Hannah worked at OPC in the multi-manager team covering both the UK and continental European markets. She joined the real estate industry in 2002.

Hannah holds a Bachelor of Science (Hons) in Economics and Politics from the University of Bristol and holds a Masters of Art degree in Real Estate Investment and Finance from Reading University. Hannah is a Member of the Royal Institution of Chartered Surveyors and is approved by the FCA to undertake Regulated Activities, having completed the Investment Management Certificate.
Simon Radford
Principal Founder, Lothbury Investment Management
Simon is the principal founder of Lothbury Investment Management Limited in the UK. He has 34 years' experience in managing property investments on behalf of institutional clients and pension funds.

Simon was previously a Director with NatWest Investment Management and Gartmore Investment Management. He is currently Chief Executive of Lothbury Investment Management Limited which has assets under management of over £1.8bn.

Simon is a Director of The Association of Real Estate Funds and a member of the RICS Planning & Development Professional Group Board. He is also a member of the Royal Institution of Chartered Surveyors, The British Council of Shopping Centres and The Investment Property Forum.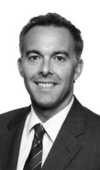 Ben Robins
Partner, Mourant Ozannes
Ben Robins is a partner at Mourant Ozannes in Jersey with extensive experience in investment funds, offshore capital markets, real estate and structured finance. Having qualified as an English solicitor with Speechly Bircham in London, he returned to Jersey to join Mourant Ozannes in 1997. He became a partner in 2002 and has headed its global funds practice area since 2008. Ben has been a frequent participant in local industry working groups looking at key regulatory changes, including the implementation of the EU Alternative Investment Manager's Directive (AIFMD). He was appointed Chairman of the Jersey Funds Association in July 2013.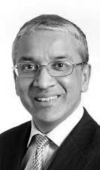 Melville Rodrigues
Senior Consultant - Fund Services, Ocorian
Melville's practice focuses on the launch and operation of funds, including funds which hold underlying real estate investments in the UK as well as internationally. The funds have attracted institutional, private and retail investors.
In addition to servicing clients, he has been involved in representing industry bodies in their dialogue with the Treasury and the FCA. He is a regular contributor to the real estate press.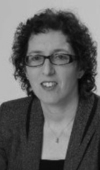 Jacqui Bungay
AREF Secretariat, AREF
Jacqui provides policy guidance and secretariat services to the AREF Board and AREF Management Committee as well as the following AREF Committees: Corporate Governance, ESG & Impact Investing, Investor, Public Affairs, Research and Information and Retails Funds. In addition, Jacqui monitors members' compliance with AREF's Code of Practice.
Jacqui joined AREF in 2014 after working for over 25 years in fund compliance, client relationships and administration at Natwest Trustee & Depositary Services.