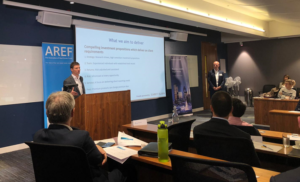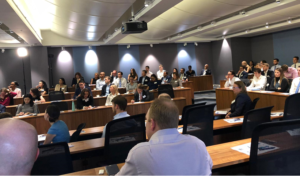 There was a fantastic turn out for the last in the 'Back to Basics' Fund Life Cycle Series, organised by the FutureGen Committee.
The audience heard from speakers Ed Crockett and Neil Miekle, Aberdeen Standard investments on client expectations when investing in a fund, what the fund management team aim to deliver to clients, an overview of what new strategies look like and the common attributes that all profitable funds share. Ed and Neil talked through the product creation life cycle and shared some of their personal experience by reflecting on the creation of the Aberdeen Standard Pan European Residential Property Fund.
Andrew Boyce, Carey Olsen discussed some of the legal implications when launching a fund, and what fund houses and clients consider key negotiating points.
The FutureGen Committee will be holding a similar series of events in 2020 on a different topic of interest to the FutureGen Network.
Material from the event
Resources from previous events in this series are available to members on the Fund Life Cycle page.
This series was proudly sponsored by Carey Olsen
Kindly hosted by Cass Business School.