The Investment Association Annual Conference 2021
Racing to the Top: how to keep the UK a leading global centre for investment management
Thursday 1st July 2021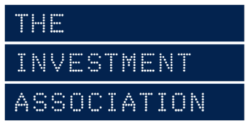 The Investment Association is pleased to invite you to its fourth flagship Annual Conference on 1st July.
This year's conference theme is international competitiveness: how our industry must adapt over the next decade to retain and build upon its place as a leading global destination for investment management.
The conference will consider how to promote the UK's current strengths to savers and investors around the world, and the steps that industry and government could take to build on them.
We are excited to announce we will be joined by:
Stephen Bird, Chief Executive, Aberdeen Standard Investments
Siobhan Clarke, Head of International Investment Operations, M&G Investments
Anneliese Dodds MP, Shadow Chancellor of the Exchequer
Julia Hoggett, incoming CEO, London Stock Exchange
Anita Kimber, UK Digital and Innovation Leader, EY
Sheldon Mills, Executive Director, Consumers, and Competition, FCA
Stephanie Pfeifer, CEO, IIGCC
Almorò Rubin de Cervin, Head of Unit - International Affairs Department for Financial Stability, Financial Services and Capital Markets Union, European Commission
Mark Versey, CEO, Aviva Investors
Karen Ward, Chief Market Strategist EMEA, J.P. Morgan Asset Management
Sally Wong, CEO, Hong Kong Investment Funds Association
Dr Linda Yueh, Fellow in Economics at St Edmund Hall, Oxford University & Adjunct Professor of Economics, London Business School
...and many more to come
This UK investment management industry event will bring together an influential audience of Chief Executives and senior management from investment firms, alongside senior politicians and policymakers. The conference is designed for individuals from across the investment management sector who need to stay abreast of market and environmental developments at a strategic level.
We look forward to welcoming you to our virtual Annual Conference in July.
DATE:
Thursday 1st July 2021
TIME:
09.00 - 16.30hrs
WEBINAR DETAILS:
Call details will be sent to attendees by the Investment Association ahead of the call
COST:
This webinar is open to all AREF Fund, Affiliate, Associate and Investor member firms (view our list of members here).
AREF members have been given a discounted rate of £399+VAT to attend - Please quote 'AREF Member' when you book.
TO BOOK:
For more information and to book please click here, or email Laurie.williams@theia.org