The property investment industry is playing an ever more prominent role in people's lives in many ways.
Property has always played an important part in investment portfolios, historically as a diversifier against equities and bonds, but in recent years its role as a provider of income in a low-interest-rate, low-bond-yield world has come to the fore. As a major consumer of energy and emitter of carbon dioxide, property has a prominent role to play in combating climate change.
​ESG is one of AREF's strategic priorities for 2021: ​
​
​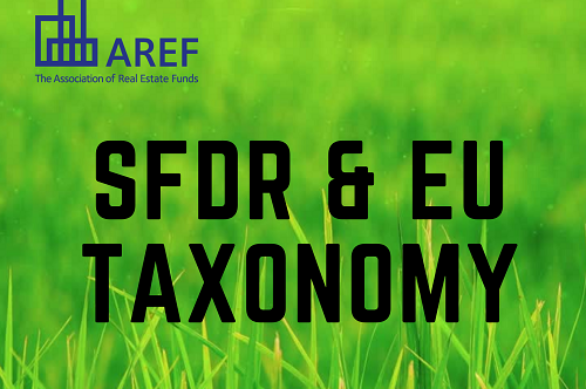 03 Sep 2021
Watch the 10 minute podcast. LISTEN to ESG experts, LEARN how you'll be affected, WHY you should care and importantly, HOW TO PREPARE!
Related Links:

For any queries relating to this, please do not hesitate to contact us by emailing info@aref.org.uk.